Salt Free Snacks | L'Orenta Nuts
Salt-free snacks are becoming popular because they are a perfect snack replacement for people living with certain health conditions. They are also eaten by people who don't like salt in their food. Although salt is crucial to human health, it is sometimes restricted due to certain conditions. Salt-free diets are recommended for people living with health conditions such as high blood pressure, heart failure, kidney disease, etc. This is because it offers numerous health benefits. Salt-free snacks are an excellent addition to a salt-free diet. 
What is a Salt-Free Diet?
Salt is crucial for the body to function properly. However, food with high salt can cause serious problems in the body. A salt-free diet will ensure that it doesn't happen. It restricts high-salt food, snacks, and beverages. Health care experts recommend a salt-free diet to treat medical conditions such as heart disease, stroke, high blood pressure, etc. You must completely neglect foods with high salt when following a salt-free diet. 
Benefits Of A Salt-Free Diet?
Improves Diet Quality
Numerous unhealthy foods are dangerously high in sodium, one of the chemical elements in salt. Frozen meals, fast foods, and items in packages are filled with salt, unhealthy calories, and fat. When you consume these foods frequently, they can lead to several health conditions including heart diseases, diabetes, obesity, etc. You would avoid these foods if you are on a salt-free diet. An excellent snack to add to your salt-free diet is the Ginger, Crystallized Slice. It has no salt and it offers several health benefits which will improve your diet quality. Click here to purchase L'ORENTA's Ginger, Crystallized Slices. 
Reduces Blood Pressure 
Salt increases the quantity of water in the blood. This causes your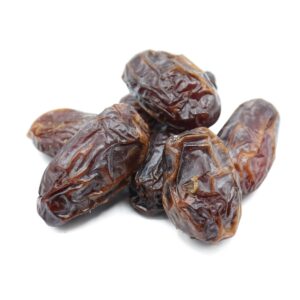 blood volume to increase which will add extra pressure on your circulatory system. Which will, in turn, raise your blood pressure. On the other hand, A salt-free diet will significantly reduce blood pressure. Numerous researches have revealed that when you start a self-free diet, you will experience small but significant changes in your blood pressure. If you want to reduce your blood pressure, the best salt-free snack to add to your diet is the Jumbo Medjool Dates. One of the distinctive health benefits of Medjool dates is that they regulate blood pressure. Click here to buy L'ORENTA's Jumbo Medjool Dates. 
Decreases Cancer Risks 
Foods with high salt contribute immensely to some particular types of cancers including stomach cancer. A study showed that foods with high salts can destroy the mucosal lining of your stomach. They can also significantly increase inflammation and H. Pylori bacteria growth. But a salt-free diet will significantly lower the risk of cancer, especially stomach cancer. 
Natural Raw
Natural raw is also the way to go if you enjoy natural nuts and seeds that offer several health benefits. They are a rich source of healthy fats, vitamins, fibers, protein, and minerals. These natural raw mixes can also help to burn energy and regulate the food you eat. They can not help to regulate the weight of the body. 
Check out our top natural raw mixes. 
Nature's Delight Keto Mix
This mix is a perfect combination of extremely rich and sweet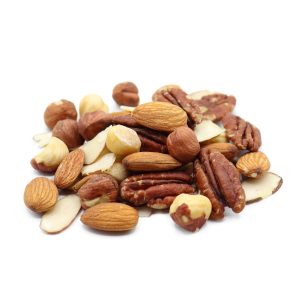 pecans. This perfect mix contains sliced blanched almonds, natural pecan halves, whole natural almonds, and natural hazelnut filberts. Pecans are such in magnesium, calcium, and potassium. They also contain monounsaturated fats that promote heart health and lower cholesterol. Not only does this natural keto mix taste amazing, but you will also enjoy health benefits. Click here to get L'Orenta's Natural Delight. 
Rise 'N' Shine Mix
This perfect combination of nuts and seeds Rise 'N' Shine mix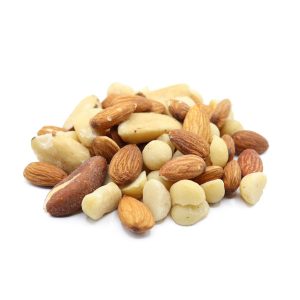 will provide your body with amazing health benefits. It contains natural macadamia nuts, natural Brazil nuts, and whole natural almonds. This mix has plant compounds called antioxidants. These antioxidants can prevent oxidative stress, which immensely contributes to cancer and inflammation. It will also help you to lower your blood pressure and cholesterol levels. This special mix is all you need to start your day. Click here to buy L'Orenta's Rise 'N 'Shine Mix. 
Other natural raw mixes are extremely tasty and offer several health benefits. Click here to see all the options available. 
Final Thoughts
Ensure you completely avoid salty foods and choose fresh foods when you follow a salt-free diet. Salt-free snacks will significantly reduce high blood pressure, decrease cancer risks and improve diet quality. So, you can add them to your salt-free diet. Another excellent salt-free snack you should consider is the Dried Apricots. They taste great due to their big size. They also offer a lot of health benefits including protecting the skin, improving the eye, etc. Click here to get L'Orenta's Dried Apricots.