5 Types of Nuts to Improve Your Health | L'Orenta Nuts
Nuts are loaded to the brim with nutrients and antioxidants, and have endless health benefits. Each type has specific benefits to you and your body, but all around any type of nut added to your diet is a bonus! So let's tackle 5 types of nuts to improve your health!
Almonds
Almonds, both raw and roasted (and salted) are considered one of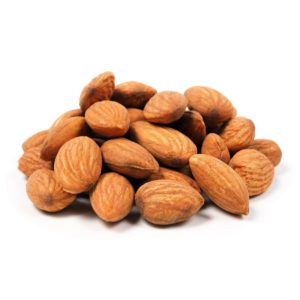 the most popular types of nuts, and rightfully so! Almonds are packed full of incredible nutrients such as:
Fiber

Protein

Vitamin E

Maganesium

Vitamin B12
Studies show that Vitamin E alone can lower the risk of heart disease, cancer, and alzheimers. They can help benefit your blood pressure, and blood sugar levels. 
Snacking on them alone is a great way to treat your body, but you can also add them to other things!
Try tossing some almonds into:
Salads

Soups

Muffins

Pancakes
Adding them to things you are already planning on eating will boost the nutritional value of the dish!
Cashews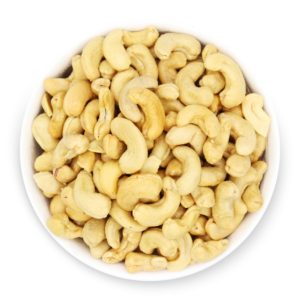 Cashews are not only tasty, but are rich in vitamins your body needs to thrive! Salted and roasted are easy to find, and even easier to consume! Just one serving size will provide you with things like:
Copper

Zinc

Iron

Vitamin K

Vitamin B6
The nutrients found in cashews are important for brain development, bone health, building your immune system, and even energy production! This makes them a great option for an after activity snack. Whether you are hiking, playing soccer, or going for a swim, cashews will help build you back up quickly!
Hazelnuts
The diversity of hazelnuts makes them easy to integrate into your daily eating habits. They can be tossed into desserts and savory dishes alike, adding not only a great flavor boost, but an abundance of vitamins and minerals that will improve your health.
Hazelnuts come loaded with essential nutrients such as:
Potassium

Thiamin

Manganese

Fiber
These can help with inflammation and decreasing blood cholesterol. They improve heart health and significantly decrease your oxidative stress. Eating hazelnuts often can help you steer clear of heart disease; they can even promote anti-aging!
Try making your own hazelnut spread, or desserts and bask in the health benefits you recieve! 
Pistachios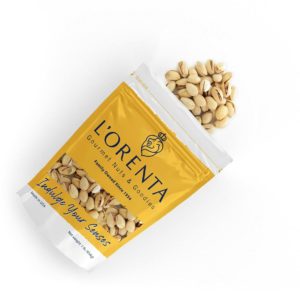 Originating from Asia, pistachios have high levels of fatty acids our body needs. They are loaded with minerals and vitamins that can not only lower your chances of cardiovascular disease, but help keep things like your blood sugar and blood pressure in check. The nutrients found in pistachios make them satisfying, helping you feel nice and full after snacking on them. This can help with weight loss or management!
One serving of pistachios can give you incredible benefits:
14% of your daily Vitamin A

14% of your daily Vitamin E

10% of your daily Vitamin C
Other minerals such as iron, calcium, and potassium are found in pistachios that are making their health benefits abundant.
Try them by themselves, or add them to some of your favorite dishes! They provide a good crunch, and a sweet flavor!
Rounding up the 5 types of nuts to improve your health is Walnuts
Walnuts are easily one of the most beneficial tree nuts you could consume and they have a higher antioxidant content than most nuts, and are a huge source of Omega-3s. Other vitamins and minerals that are found in walnuts are:
Vitamin E

Magnesium

Amino acids
These nutrients can help lower heart disease, decrease your chances of developing cancer, decrease inflammation, and promote gut health. Eating walnuts will also help you control your appetite. This can help with weight management and health!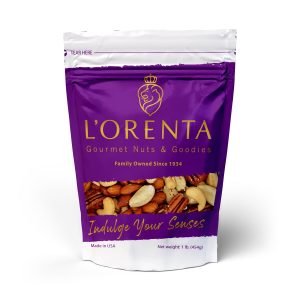 Those struggling with type 2 diabetes can also greatly benefit from walnuts. Walnuts, and walnut oil, decrease blood sugar and lower blood pressure. Adding walnuts to your diet is one of the easiest ways to boost your health without making big changes!
Eating tree nuts are an incredibly simple way to improve your health long term, and make your day to day life easier than it was before. Give it a try, and you be the judge! Enjoy a tasty treat that is good for you and your overall health!