5 Holiday Snacks to Satisfy Your Sweet Tooth | L'Orenta Nuts
Anyone with a sweet tooth likely loves when the Holidays come around. Holidays are the perfect excuse to enjoy some sweets! With winter baking there are countless treats that can be shared and enjoyed, while also satisfying that sugar craving. Luckily, we have some ways to help you enjoy those sweet holiday flavors year-round! Here are 5 holiday snacks to satisfy your sweet tooth.
Mint Cookie Bites
Bite sized, and adorably colored, these Mint Cookie Bites will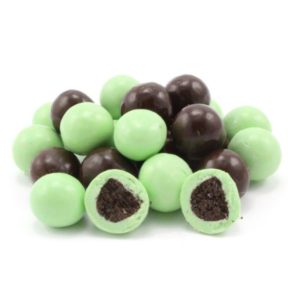 not only make you feel like it's the holidays, but will allow you to enjoy the sweet combination of chocolate and mint. They are perfect for sharing, or enjoying alone. Thus, they make a fantastic party treat! Cookie bites are so addictive you can even try adding them to other treats such as:
Cookies

Chocolate bark

Hot chocolate
Beware, because these are awfully addictive! They will quickly become a house-hold staple and favorite, bringing a bit of the holidays with every bite.
Nutritional Information
The serving size of this treat is 210 calories, and low fat. Tagging along with the fantastic flavor is 4% of your daily protein, and 6% of your daily calcium. That means not only do you get to satisfy that sweet tooth, but you get a few of your daily minerals added in!
Yogurt Covered Pretzels
This snack is the perfect blend of sweet and salty, and is sure to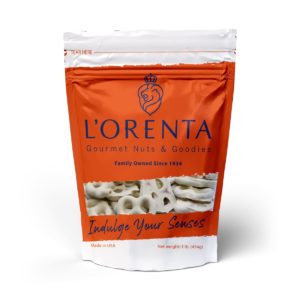 hit every craving you have. These Yogurt Covered Pretzels are a crunchy and savory base that then gets coated with a sweet vanilla yogurt. Kids will love them, but that doesn't mean mom and dad don't get to join in on the fun! Snag a handful for yourself or toss some into a trail mix. Some other great ideas of snacks you can add these to is:
Pretzels add a great crunchy texture to anything they are added to. Of course, they are just as great the way they are! 
Nutritional Information
140 calories per serving, and only 6g of fat. Equally as important is the fact this snack also contains 2% of your daily protein and iron.
Reindeer Trail Mix
Trail mix is a classic snack, and rightfully so. It is a chance for you to enjoy several snacks at once; often sweet and savory, so you are guaranteed to get a bit of everything. Reindeer Trail Mix is one of the tastiest holiday blends! This mix contains:
Roasted and salted almonds

Roasted and salted cashews

Raisins

Pumpkin seeds

Sunflower seeds

Red, white, and green candy corn
Candy corn is a holiday staple. These colored versions are just as tasty as they are cute! They are sure to get anyone in the holiday spirit after just one taste.
Nutritional Information
30g is the serving size, and those 30g come to a total of only 160 calories. Not only is it low calorie, but the vitamins and minerals are a huge bonus. Reindeer Trail Mix has:
3g of protein

62mg of calcium

95mg potassium
Enjoy a snack that is not only festive, but is sure to energize your body!
Gummy Snow Flurries
Gummy Snow Flurries are the most wintery of the 5 holiday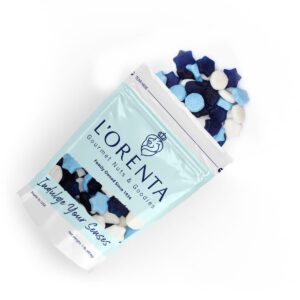 snacks to satisfy your sweet tooth. Gummies are already a great snacking choice, but they are even more appealing when shaped like snow flurries and packed full of flavor.
Try adding a bunch of these to your Reindeer Trail Mix for extra sweetness, or even add them to:
Popsicles

Gingerbread houses

Cheesecake
Nutritional Information
One serving, which is 30g, is 160 total calories, with only 11g of fat. Along with the low fat and low calorie count, these gummy treats carry with them:
6% of your daily protein

4% of your daily calcium

2% of your daily potassium
Reindeer Corn
One guaranteed way to bring on those sweet holiday feelings is by indulging in some Reindeer Corn. They come in the three base holiday colors; red, white, and green! Reindeer corn is sweet and chewy, and is the perfect add-in for any baked good you whip up. We suggest:
Sugar cookies

Popcorn balls

Fudge

Donuts
Present these at holiday parties, any event with a candy bar, or in goodie bags for everyone to take home with them! Everyone will thank you later.
Nutritional Information
Another sweet treat with only 160 calories, and a healthy amount of protein, calcium, and potassium. 
The holidays never have to end with these sweet snacks, and we know you will agree after just one taste! Cozy up with your favorite holiday movies, some friends and family, and plenty of these tasty treats.