10 Healthy Grab And Go Snacks | L'Orenta Nuts
Our body's health should be our top priority. Keeping our body in shape will ensure that we take on each day without feeling weary or tired. We understand this at LorentaNuts.com. We have carefully selected these 10 healthy grab and go snacks to provide your body with the necessary nutrients. With these snacks, you will enjoy their flavor and health benefits.
Check these fantastic snacks out.  
Peanut Butter & Jelly Mix 
The combination of peanut butter and jelly is the perfect go-to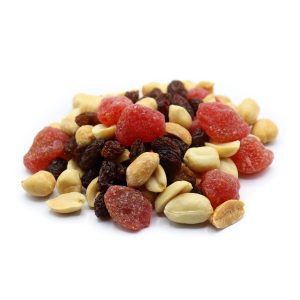 snack. This delicious snack also contains seedless raisins, roasted and salted peanuts, and whole dried strawberries. The peanut butter and jelly mix are bursting with an assortment of flavors that will tickle your tastebuds. They also come in various vibrant colors that make them excellent for parties. You will also enjoy numerous health benefits from this fresh and delicious snack. Get the Peanut Butter And Jelly Mix here. 
Mountain Mix 
Our resealable mountain mix will energize your body. It contains nuts, seeds, and fruits, including rich pumpkin seeds, sunflower seeds, cashews, salted peanuts, raisins, and cranberries. Also, these ingredients were carefully selected to provide a burst of flavor and energy to keep you going. This fresh, delicious, and crunchy snack will leave you wanting more after each bite. Click here to get our Mountain Mix. 
Mike's Mix 
Mike's mix is a simple but delicious combination of dried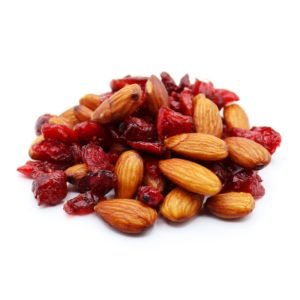 cranberries and roasted and salted almonds. This simple mix is also bursting with flavors that will delight your palates. One serving of this delicious snack will give you the daily recommended intake of minerals and vitamins. Also, this crunchy and delightful snack is all you need to get through a hard day at work. You will also be bursting full of energy after eating this satisfying snack. Get our Mike's Mix here. 
Keto Mix 
Our Keto mix contains natural pecan halves, whole natural almonds, and walnut Chandler halves and pieces. This is one of our best ten healthy grab-and-go snacks. If you are on a keto diet, this keto mix is a great addition. Also, this combination of fresh nuts and fruits has no oil and salt numerous snacks contain, making them perfect for you. This careful selection of ingredients bursting with flavors is incredibly nutritious. Click here to get our  Keto Mix. 
Jelly Belly, Snapple Mix (Jelly Beans)
If you love the different exciting flavors of jelly beans, you will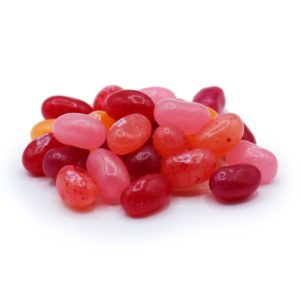 also love our Snapple mix. Also, our Snapple mix contains various jellybean fruity flavors, including Fruit Punch, Mango Madness, Cranberry Raspberry, Kiwi Strawberry, and Pink Lemonade. You will get hooked on this delicious jelly bean mix on the first bite. Click here to get this delightful Snapple Mix. 
Jelly Belly, Tropical (Jelly Beans)
Our tropical jelly bean mix is bursting with 16 exciting and delicious flavors, including Pina Colada, Crushed Pineapple, Strawberry Daiquiri, Coconut, and Island Punch. Each bite will delight your taste buds. This mix also comes in vibrant colors that add extra effect to your events. It is also easy to open, so you don't have to worry about how to open it. Get the Tropical Mix here. 
Honey-Toasted Pecans
The honey-toasted pecans are a favorite for our customers. The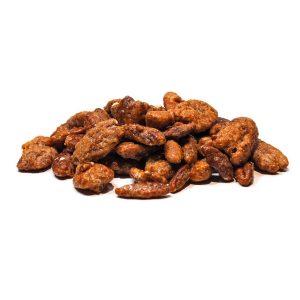 exotic and nutty pecans also have a covering of quality honey and a sprinkle of salt before they are roasted to perfection. The resulting delightful flavor will keep you hooked on the first bite. Apart from the delicious taste, you will also enjoy the health benefits and nutrients of this unique snack. Click here to get our Honey-toasted Pecans. 
Healthy Harvest Mix 
If you have been looking for a healthy mix you can add to your diet, our healthy harvest mix is a perfect choice. This delicious healthy harvest mix also contains different exciting ingredients, including seedless raisins, roasted and salted cashews, roasted and salted pumpkin seed, whole natural almonds, and roasted and salted sunflower seeds. These ingredients will also tickle your tastebuds with an assortment of flavors. Get the nutritious Healthy Harvest Mix here.  
Roasted And Salted Almonds 
Our ultimate pack of roasted and salted almonds is the ultimate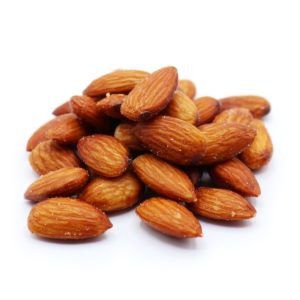 go-to snack. Also, this delicious snack is full of protein, vitamins, and minerals crucial for heart health. It is also bursting with flavors that will excite your taste buds. A bite is all it takes to get hooked on this delightful snack. Click here to get our resealable Roasted and Salted Almonds. 
Sweetened Banana Chips 
These sweetened banana chips are crunchy and delicious. You will also fall in love with this delightful snack on the first bite. Packed full of nutrients, our sweetened banana chips will offer you numerous health benefits. Our fresh and resealable sweetened banana chips are also an excellent addition to parties, salads, dried fruit mixes, etc. Get our Sweetened Banana Chips here. 
Final Thoughts 
You will enjoy the highlighted 10 healthy grab and go snacks. Not only are they bursting full of delicious tastes and flavors, but they will also provide your body with the needed nutrients to conquer each day. So, enjoy and savor each bite while keeping your body healthy.