Where to Buy Bulk Candy? | L'Orenta Nuts
The candy buffet is one party trend that will never go out of trend. They are the perfect snacks for your guests, and they also add a peculiar flair to your event's decor. To do candy buffets, you would need to buy your candy in bulk sizes. This might be a little challenging since you have to consider so many things like color combination, flavors, the right supplier, etc. before you can get the perfect candy for your event. If you have been looking for where to buy bulk candy, you are in the right place. 
Why LorentaNuts.com is The Best Place To Buy Bulk Candy 
LorentaNuts' legacy goes as far back as 1934. For close to 90 years, our single mission has been to provide quality and value to all our customers. We work directly with local farms that give us the freshest ingredients we need. Then, we use these fresh ingredients to make juicy and delicious European flavors that will tickle your tastebuds. We also have a wide range of products, including nuts, candies, dried fruits, and chocolate. We also know that our customers look for where to buy candy in bulk. To further satisfy our customers globally, we have also started to produce our signature delicious candies in bulk sizes. These candies are perfect for any and every event. You also have many options to pick from, with enough information to help you decide.
Some of Our Delicious Bulk Candies 
Gummy Candy, Assorted Mini Fish 
Our assorted mini gummy fishes are an excellent choice for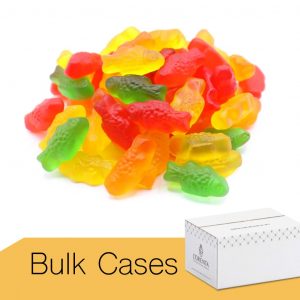 candy tables at any event. These gummies with fish shapes also add extra fun and color to every occasion. They also come in vibrant colors that will give you a visual treat even before you take the first bite. These gummies are bursting with various flavors, including orange, lemon, berry, and lime. They are also available in two different bulk sizes: 10lbs and 25lbs. Click here to get our Gummy Candy, Assorted Mini Fish. 
Gummy Candy, Red Lips
This delicious candy is the perfect combination of delightful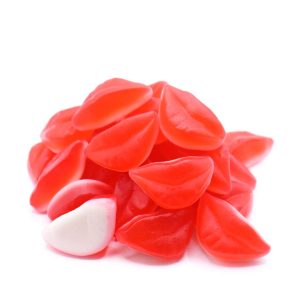 chewy candy and the nostalgic taste of traditional jellies. It also has a sweet jelly filling and a marshmallow base. Your tastebuds will be bursting with delicious flavor at each bite. This juicy, soft, and chewy snack is fat-free and suitable for young and old. If you have a red-themed party, you must consider putting this candy in your candy jars and buffets. Get this delicious candy here. 
Jelly Belly, Fruit Bowl 
Our jelly belly fruit mix is the ultimate snack. With over 40 years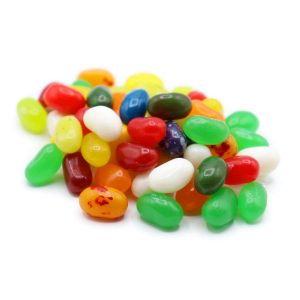 of perfecting this fantastic fruit mix, it is the perfect addition to every occasion. This fruit mix also comes in exciting flavors that will tickle your palates. Pick these flavors randomly and let them surprise you. They also come in vibrant colors that add an extra effect to your occasion. Get these delightful fruit mixes here in 10lbs and 20lbs. 
Cola Bottles Gummy Candy 
Our gummy cola bottles are bursting with a cola flavor that will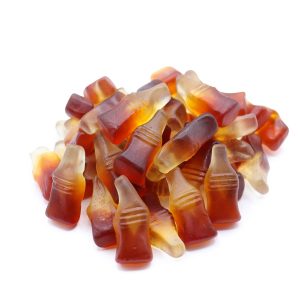 take your tastebuds to heaven and back. These soft and chewy candies are also perfect for gifting and snacking. You can also add them to your celebrations, including Halloween, birthdays, picnics, weddings, etc. They are fat-free and low in calories. They also contain lots of protein which makes them ideal for everyone. Click here to get our fantastic Cola Bottles Gummy Candy. 
Lemon Drops 
This candy is one of our best sellers. And it's no surprise. These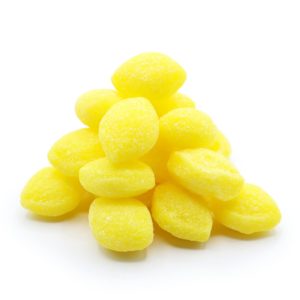 retro snacks have been a favorite since the 1800s. The fantastic result of the sweet and sour combination will make your taste buds tingle with joy. These candies are also colorful and delightful. They are an excellent addition to kids' birthday parties and Easter celebrations. You can also enjoy these lemon drops with your kids after a long day. They are sure to put you in a good mood. Click here to get our sweet Lemon drops in different bulk sizes. 
Assorted Fruit Slices 
Our assorted fruits slices come in different exciting flavors.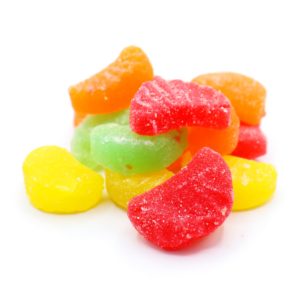 These flavors include lime, raspberry, orange, peach, apple, etc. If you love fruity gummy candies but want more than one flavor option, these assorted fruit slices are an excellent option. These retro gummy candies are fat and gluten-free, making them perfect for everyone. Add these delicious fruit slices to your next party for extra color and decoration. You can also snack on these delightful candies after a hard day at work. Click here to get our Assorted Fruit Slices in various bulk sizes.
Final Thoughts 
Looking for where to buy bulk candy can be exhausting. You have to ensure you get the right color combination for your events and a reliable supplier. At LorentaNuts.com, we prioritize our customers. Not only will you have different options to pick from, but we will also deliver your candies on time. Also, if you have also wanted to know where to buy bulky candy for wedding, the highlighted candies are ideal for weddings.