The outstanding question about cashews is: Are they a nut or a seed? They grow at the end of a fruit known as a cashew apple, or drupe. It's rather pear-shaped and colored like a red bell pepper with the cashew seed wrapped up in a hard shell. Many of the cashews you know and love are grown in warm climates like their native Brazil, as well as Vietnam, India, and others.
How Are Cashews Harvested?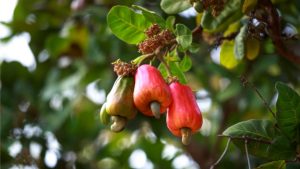 The short answer to how cashews are harvested is: Very carefully! That's because that meaty seed is wrapped in a shell, along with a harmful oil related to poison ivy. Workers who process cashews wear special clothing and goggles for protection during a cooking process that burns off the oil. 
At this point the processed nuts are what we refer to as 'raw.' This is one reason for getting your cashews from us, as we purchase ours from growers who follow strict safety precautions, along with growing a quality product. 
Why Do Cashews Have a Bad Reputation?
Well, as you already know, there are varied opinions about cashews even before they're processed. The answer to this question is also mixed. Let's break it down by first reviewing all the benefits, after which we'll go over a couple of things to watch out for.
Cashews: Rich in Nutrients
Along with being high in flavor, cashews are rich with the nutrients they offer with every ounce. Take a look at the list while you munch a few. Here are some of the highlights! That one ounce, or a modest portion of 28 grams, a tempting 18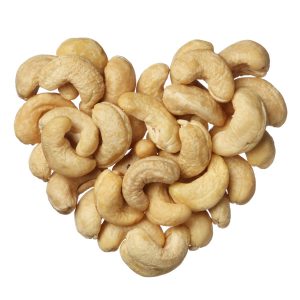 cashews, gives you:
5 grams of protein, or almost as much as a portion of meat the same size

Almost 70% of your daily value need of copper to help build

red blood cells

and maintain a number of body structures

20% of what you need for magnesium, and the same for manganese that help blood, nerves and other marvelous body functions

Their richness even includes being high in unsaturated fats and fiber, while being low in sugar, making even a few of them your weight loss buddies when hunger hits

Although there are lots more benefits, let's leave you with this vital one…they're high in antioxidants that help scavenge out the cell-harming free radicals you've heard about
Reasons Behind Cashews' Bad Rap
At L'Orenta we value health and want our public to know about concerns to watch for. 
It is considered a tree nut so anyone who has a

tree nut

a

llerg

y

is wise to steer clear of cashews and discuss their concerns with their doctor.

Cashews are high in oxalates, something that contributes to kidney stones. Dark green veggies, beer, and other

foods

and beverages can also add to kidney problems.
Cashews By the Bag or Bulk!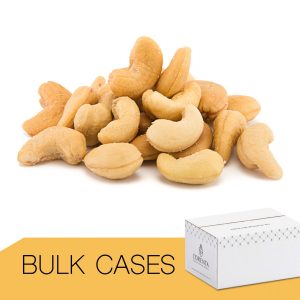 Here at L'Orenta Gourmet Nuts & Goodies we have a crush on cashews. That's why you'll find pages of cashews in our online gourmet shop. You can buy them by the bag in one and five pound purchases. Some of these are available in special selections in bulk sizes, such as our raw cashews that are perfect for cooking. These are perfect for restaurants and bakeries, especially because L'Orenta buys only the best cashews. 
We Have a Bonanza of Bulk Cashews! 
Then there are the other bulk options of Butter Toffee, Roasted & Salted, or Wasabi Soy. What a trio to try…from sweet, to salty, to wowza! These selections are made to order if you're nuts over cashews and want to share them at parties. They're also available in the 1 and 5-pound options.
We think the Butter Toffee cashews are made for desserts, like topped on brownies and ice cream. Roasted & Salted cashews add extra protein, crunch, and the right amount of salt to your favorite salad. And the Wasabi Soy…well, we're rather fond of having them ready to munch right from a bowl.
Try Some Cashew Combos!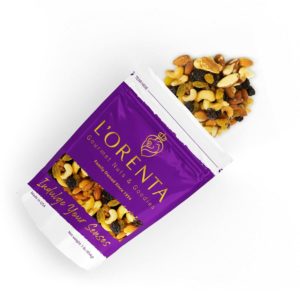 We're a creative bunch here at L'Orenta. We like to share that with our followers by coming up with exclusive combos that bring you flavor and health benefits. 
L'Orenta Endurance Mix

is one that helps you power through a workout or a project with its energizing dried fruits combined with the protein pack of cashews, almonds, and Brazil nuts

Mango Tango

travels nicely when you head out for a night on the town…it'll satisfy your energy with cashews, pecans, mango, and peanuts

Be sure to check out our other cashew combos as plenty are free of wheat, dairy, soy, and gluten
Where Do the Best Cashews Come From?
The very best cashew nuts come directly to your door from L'Orenta! Here at our facility in San Antonio TX we prepare your cashew order from the freshest ingredients. They are then carefully packed and sent on their way to you or those who receive your thoughtful gifts. 
Are you ready? Order your cashews now and they'll be on their way within days!