What is Candy Corn? | L'Orenta Nuts
Reindeer Corn
Many people are fond of associating food with the different times of the year. For instance, turkey is for Thanksgiving, pumpkins are for Halloween, and chocolates for Valentine's. As for Christmas, you can never go wrong with anything sweet like reindeer corn.
What is Reindeer Corn?
Is it December yet? Do you see a festive-looking candy on the table? That must be the reindeer corn candy! It is popping in red, white, and green Christmas colors. It's a very common treat in celebration for the holidays. It is liked by everyone, mostly enjoyed by the youngsters in the family. 
Reindeer corn are just as sweet and fruit-like as regular candies.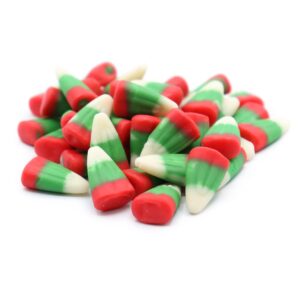 They're tender and chewy to bite. They're regularly served on Christmas-themed holiday parties. Sometimes, they can be combined with batter to bake cookies or as part of trail mixes. These colorful and fun cookies are always perfect for party bags.
What is Candy Corn?
The sweet tooths will immediately recognize this sweet treat. Candy corn is typically molded in cute, pyramid shapes. Each is often brightly colored in three sections. It is waxy in texture with recognizable flavors of honey, sugar, butter, and vanilla. All the flavors we all like to taste!
Each piece is divided in three colors. It best mimics the colors of the fall in yellow, orange, and white. Sometimes, it copies the corn cob with mostly yellow on the end, same with corn kernel. Also, Halloweens will not be complete without these. It is said to be people's favorite way of celebrating Halloween. Some regard it as "Halloween's most contentious sweet", either loved or hated by one.
Candy Corn History
History of candy corn can be traced to the 1880s. Wunderle Candy Company employee, George Renninger, invented this sweet. It was originally named "Chicken Feed". First production of the Wunderle Candy Company was in 1888.
After a decade, the Goelitz Confectionery Company followed production at around 1898. The company still operates but is now popularly known as Jelly Belly. Recently, the largest candy corn manufacturer is Brach's Confections. It is under the Ferrara Candy Company.
7 Billion pieces of Candy Corn
Each year, Brach's makes close to seven (7) billion pieces of candy corn. This number is approximately 85 percent (85%) of the total candy corn industry during Halloween. Almost everything you see on the candy aisle is made by Brach's!
However, candy corn years were not all about the glory. It was not long that candy corn industry was threatened by other candies. "Buttercream" was introduced in the 19th century. It is a type of candy that is molded into creative shapes.
Chestnuts, turnips, and clover leaves were in demand and created a competition with candy corn. But candy corn gained back its popularity by staying to what it is known for. The bright and iconic tri-color layering was once again loved by many.
It is discussed earlier that candy corn is just for fall season and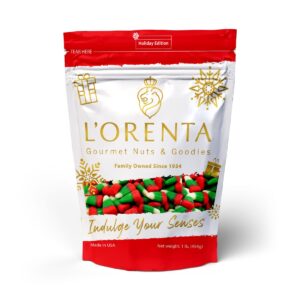 Halloween. It was not the case by 1900-1950. Candy corn has been well-favored, eaten all year round. It was made affordable and earned its name as "penny candy" or "bulk confectionery".
It was then by the 1950s where it was exceptionally popular during Halloween. People began to handout this individually wrapped candy to trick-or-treaters. A tradition mostly joined by kids with handheld buckets.
The harvest-themed colors and advertising in the month of October has created a market. It influenced the fondness of the neighborhood to celebrate more occasions. Being candy corn as a fall staple, "National Candy Corn Day" was declared. The National Confectioners Association held it on October 30th.
Reindeer Corns for Christmas
The most anticipated time for grand celebration calls for all kinds of treats like holiday trail mix. The Christmas season is always highly anticipated. In some countries, festivities run from late November to early January. It's a long break to celebrate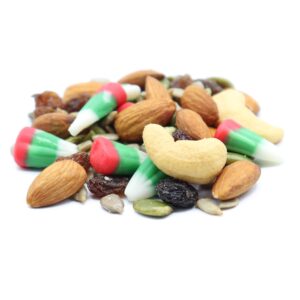 Christmas Day, New Year's Day, and other holidays in between.
People flock to the stores to shop for gifts. It might be for a loved one or be given randomly as an act of sharing. For the retail sector, December means peak shopping season. January is placed as the end of the season sale.
But most especially, Christmas is the time where most houses have well-lighted windows. Christmas trees are put up as early as Halloween. These are creatively decorated with loads of ornaments. It is often circled with light bulbs that would perfectly illuminate the display.
Light ceremonies are a common tradition in several areas. It is a symbol of hope to some. There may be various reasons for celebrating Christmas and unique representations of it. One thing that makes its spirit special is the sense of community.