What are Pepitas? | L'Orenta Nuts
When searching for food that contains antioxidants, you might have come across pepitas. You might be wondering what pepitas are? Pumpkin seeds harvested from specific hull-less pumpkin varieties are known as pepitas in North America. You can eat these edible pumpkin seeds with a variety of dishes. It is renowned for being nutrient-dense and a great source of fuel for the brain! 
You can enjoy it with smoothies, greek yogurt, fruits, and many more and can also incorporate it into meals by adding them into salads, soups, or cereals. You can use it while baking bread or cakes. They can be added as decoration by sprinkling them on top of the dishes. The bright green color pops up and makes your dishes look attractive and happy! It can be roasted, cooked, and even eaten raw!! Although the taste, texture, and nutritional value vary.
Are pepitas pumpkin seeds?
Most people think that pepitas and pumpkin seeds are the same.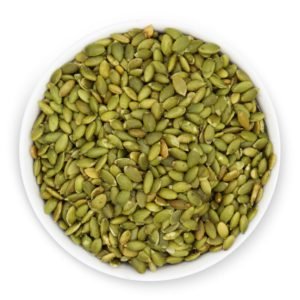 But, there are some significant differences between these two. Although they are technically the same thing, the only difference is that pepitas do not have a shell and are available in only selective pumpkin varieties. It is harvested from specific hull-less pumpkin varieties, known as Stryan or Oil Seed pumpkins. The seeds that you dig out of your jack-o-'lanterns are just plain old pumpkin seeds that have shells.
Pumpkin seeds are flat, have a teardrop shape, and have whitish-yellow kernels with protective shells around them. It looks similar to sunflower seeds. The outer casing is edible, both raw or cooked. However, a number of people prefer cracking open the shell solely to get to the precious morsel on the inside.
 Pepitas, oval-shaped green seeds without a shell around them, are smooth, nutty, and have a hint of natural sweetness. They are excellent toppings for desserts and savory dishes. People mainly use it in Mexican dishes as they are a cultural cornerstone of that region.
Are Pepitas Good for You?
Pepitas are packed with magnesium, manganese, iron, zinc, and copper. Magnesium can help improve mood and sleep, whereas manganese plays an important role in collagen production and promotes skin and bone health. Iron and zinc help form red blood cells, which help maintain healthy bone, blood vessels, and many more. Lastly, copper helps prevent cardiovascular disease and osteoporosis as well.
Moreover, it contains antioxidants and is a good vegan protein source. Antioxidants are good for you and can help reduce inflammation and protect your cells from harmful free radicals. It helps protect against diseases and also keeps your heart healthy.
They are delicious and a very satisfying snack option. These are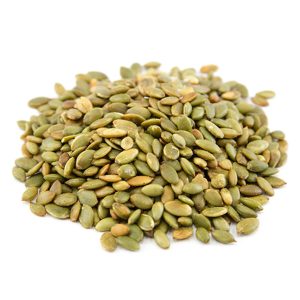 inexpensive and mostly sold organically, and it is gluten-free and wheat-free, and there are no preservatives added to them. If you want to try out pepitas for the first time, here's where you can look for L'Orenta roasted & salted pumpkin seeds (pepitas) and enjoy pepitas with any of your favorite dishes or even eat them as a snack out of the bag!
How to Roast Pepitas?
Roasted pepitas are delicious! It does not take much time to roast them. If you are wondering how to roast it, keep on reading to know the process. 
It needs very few common household ingredients. They are a great substitute for people who have nut allergies. Anyone can enjoy these little green goodness. Here are some steps to get your hands on fresh-roasted pepitas.
Ingredients
You just need three ingredients. These ingredients are raw pepitas, olive oil or oil of your choice, and sea salt or any salt.
Quantity
For two cups of raw pepitas, you will be needing two tablespoons of olive oil and a tablespoon of sea salt.
Instructions 
 

Firstly preheat the oven to 350. 

While waiting, take a bowl and mix olive oil and pepitas together. 

Stir in the salt once it is coated well.

Place parchment paper on a baking sheet and spread the pepitas onto the lined baking sheet and put it into the oven.

Back for 10-15 minutes, make sure you are shaking them about halfway through the process.

After 10-15 minutes, let it cool and store it in a glass jar on the countertop or in the pantry.      

The pepitas should last for a week or two.
Thus,  you can get roasted pepitas to enjoy as a snack or as a topping. If you think this process of roasting the pepitas is time-consuming and you want a fresh roasted salty snack that tastes and smells like home, check out LOrenta to grab your fresh roasted bag of goodness now!
In conclusion, pepitas are a very healthy and nutritious substitute for nuts. You can eat it with anything, whether it's a dessert or something savory. The bright green color of it will brighten up your day!