February 19th, also known as National Chocolate Mint day, is an entire day to celebrate the delicious flavor combination of chocolate and mint. This unique blend quickly became a classic over the years, and a fan favorite all around the world. Before we recommend some tasty treats to celebrate national chocolate mint day, let's take a moment to look into the history and details!
History of Mint and the Health Benefits
Mint dates back to ancient Greece and Rome, where they first used the plant to aid digestion and to keep breath smelling fresh. In the late 19th century manufacturers began adding mint and mint flavoring to chocolate; though it wasn't popularized until the York Peppermint Patties came out in the 1940s. They were such a hit that it became a trend to begin adding mint to chocolate.
This flavor combination is often achieved using mint flavoring, but there are many different ways you can blend the two! Some commonly used additives are:
Peppermint

Spearmint

Crème de menthe
Health benefits of Chocolate Mint
Chocolate itself produces serotonin, and can be linked to aiding in the prevention of ailments such as:
Aging

Lowering cholesterol levels

Heart disease

Growth and development
That is just chocolate alone! Imagine the benefits when mint is added to it. Mint contains:
These can help improve irritable bowel syndrome, stomach pain, bloating, indigestion, and brain function. It has even been shown to help decrease breastfeeding pain in mothers!
Combining the two means combining all of the benefits each element brings to the table. So not only is it a tasty duo, but adding mint to chocolate helps make it healthier!
Jumping Into the Treats
Mint Chocolate Cookie Bites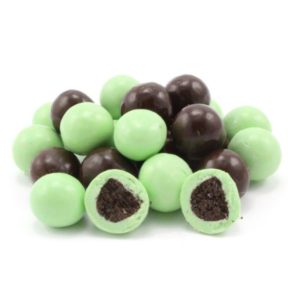 Mint Cookie Bites are a simple snack that is easy to eat in any setting! These little bites are made up of chocolate cookies which are then coated in a chocolate mint mix, making them a deliciously filling treat. A single serving of these is only 210 calories as well as:
4% of your daily protein

6% of your daily calcium

Vitamin D
Eat these by the handful, or use them as party gifts or favors! These would also be especially delicious when added to other dishes like:
Trail mix

Hot chocolate

Ice cream
The small size makes them perfect for sharing, too. What better treats to celebrate national chocolate mint day than ones you can share with friends and family?
Mint Chocolate Cookie Malt Balls
Cookie monster has never been wrong, and he claims that these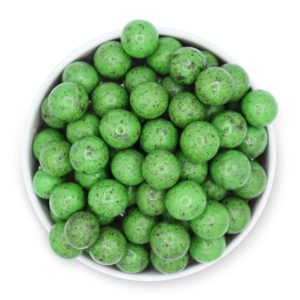 Mint Cookie Malted Balls are his favorite treat! This candy has a malted milk powder center, that is coated with peppermint chocolate bark, and chocolate cookie crumbles. They are just as addicting as they sound; so apologize in advance to friends and family if you don't share!
These are a dessert by themselves, though adding them to other desserts is never a bad idea! We recommend:
Imagine what a pleasant surprise it would be to bite into a cupcake and find these in the center. Bite sized snacks like this are great featured in candy buffets, or even with popcorn for a movie night. Next time you are craving some chocolate and mint, think of Cookie Monster, and think of these.
Candy Cane Almonds
Candy canes are one of the most classic treats that deliver that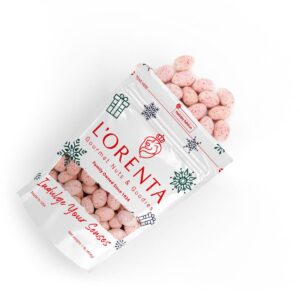 sweet peppermint flavor! Why not combine them with almonds and make Candy Cane Almonds? Not only will these help you celebrate national chocolate mint day, but they will make you feel extra festive no matter what month it is.
This treat features roasted almonds coated in chocolate and crushed peppermint. Crunchy, sweet, and minty, these are perfect for snacking! Almonds are also packed full of vital nutrients, so you are treating both your body and your taste buds with this snack!
One serving of almonds provides you with:
37% of your daily vitamin E

32% of your daily manganese

Fiber
Add these to popcorn balls, snack mixes, or a giant bowl for everyone to dig into! No matter how they are consumed, they are guaranteed to be delicious and satisfying.
What do you plan to do this national chocolate mint day? We hope the answer is trying some new tasty treats, and enjoying the great benefits (and taste) they bring!