Caramel and salt make for the perfect salted caramel treats. At L'Orenta we have a wide variety of unique salted caramel treats. We list some below!
Caramel & Sea Salt: a match made in food heaven 
Caramel has an unmistakable toasted, rich, creamy flavor that keeps you going back for more. One step above? Salted caramel. And it's not just us saying that – if the list of sweet-salty offerings available almost everywhere is any indication, the whole world seems to agree…  The essence of salted caramel continues to seduce our senses, but why is that? 
Caramel vs Salted Caramel 
Caramel is a versatile wonder that can be used in baked goods and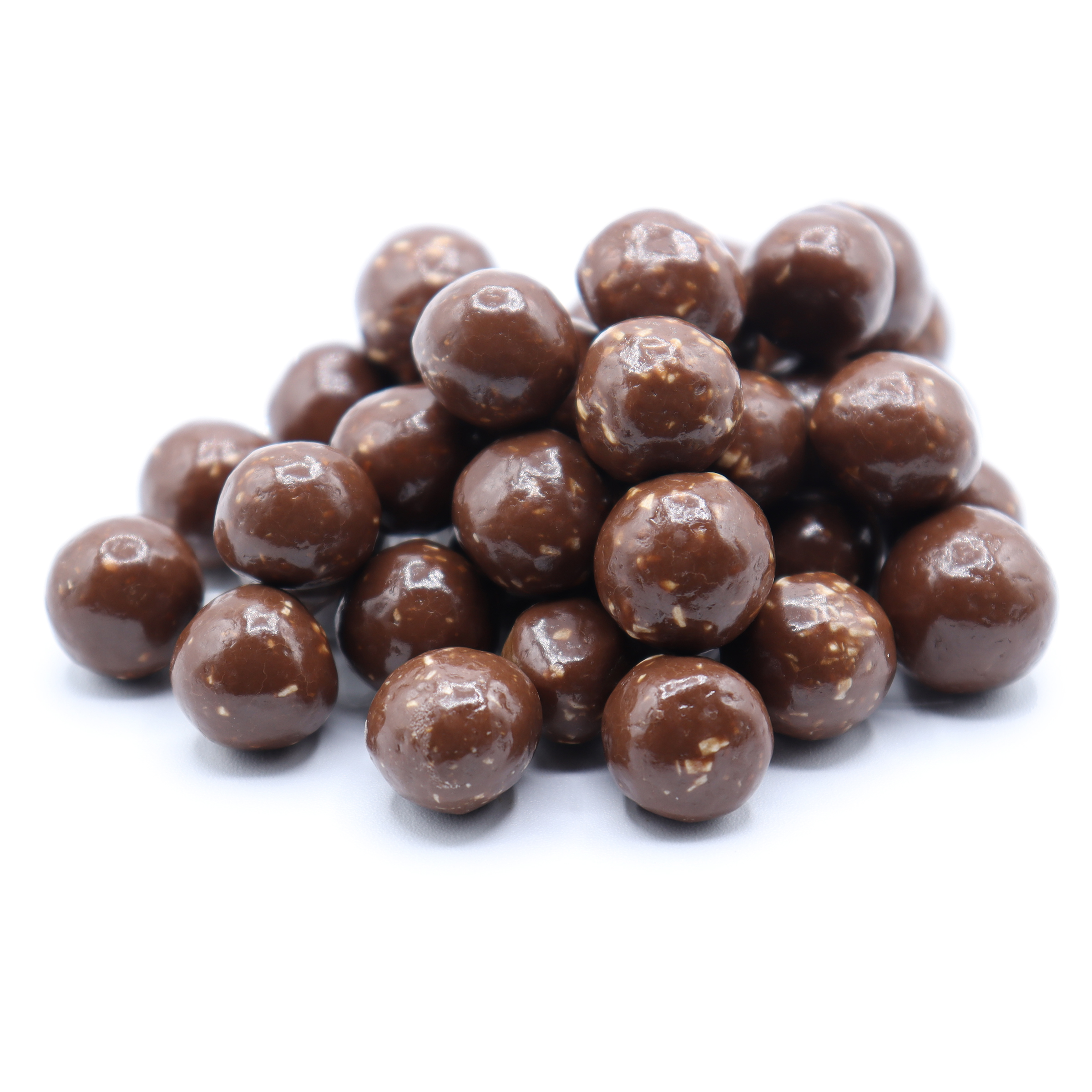 desserts, as a topping for ice cream or as a filling in many confections. You can also use it to make flan, crème caramel, brittles, and caramel apples. 
Caramel is nothing new. In fact, it has been used in cuisine for centuries. Salted caramel though – that's a newer discovery. The primordial difference between caramel and salted caramel is in the ingredients. The main component of all basic caramel is sugar. Salted caramel has two main ingredients: caramel and sea salt. Yes, that is the only difference between the two, the addition of salt. 
It may seem like a small difference, but blending sweet and salty doubles the taste sensation. Salt, in the right quantity, can stimulate our taste buds to create a wonderful sensory experience.
The history of salted caramel can be traced back to France. The stour begins with Henri Le Roux, a French chocolatier who came up with the idea of salted butter caramel in the late 1970s. The confection was later popularized in the 1990s by French chef Pierre Hermé, the inventor of the salted caramel macaron. 
Eventually, American pastry chefs caught up with the trend. Today, salted caramel is so popular you can find it in almost any shape and form, including beverages, candy, and even applied in savory cooking. 
How to make salted caramel sauce 
Homemade salted caramel sauce is easier than you'd think! It all comes together in under 15 minutes with just a handful of simple ingredients! It's the perfect topping for ice cream, cakes and cookies, and makes for the best homemade gift for friends and family. 
Ingredients
½ stick + 1 tbsp unsalted butter, cubed
¾ cup heavy cream, room temperature

1 teaspoon fine sea salt 
Using a medium saucepan, cook the sugar with water over medium heat, stirring occasionally, until fully melted. Once the sugar is fully dissolved, stop stirring to prevent crystallization. 
Continue cooking the caramel for around 10 minutes over medium-low heat until it reaches an amber color. 
Once you reach the desired caramel color, lower the heat and add the butter. Be careful, the caramel will bubble a lot at this stage. Stir well until the butter is melted. 
Continue stirring for another 30 seconds then pour in the cream, mixing constantly. Cook for another minute or so. 
Remove from heat and stir in the salt. Allow to cool completely before storing. The caramel sauce will continue to thicken as it cools.
4 of our best sea salt caramel treats for your next party
Searching for the best salted caramel candies for a get together? We've got you covered: 
Milk chocolate sea salt vanilla caramels
It's pretty hard to do better than caramel, but we think we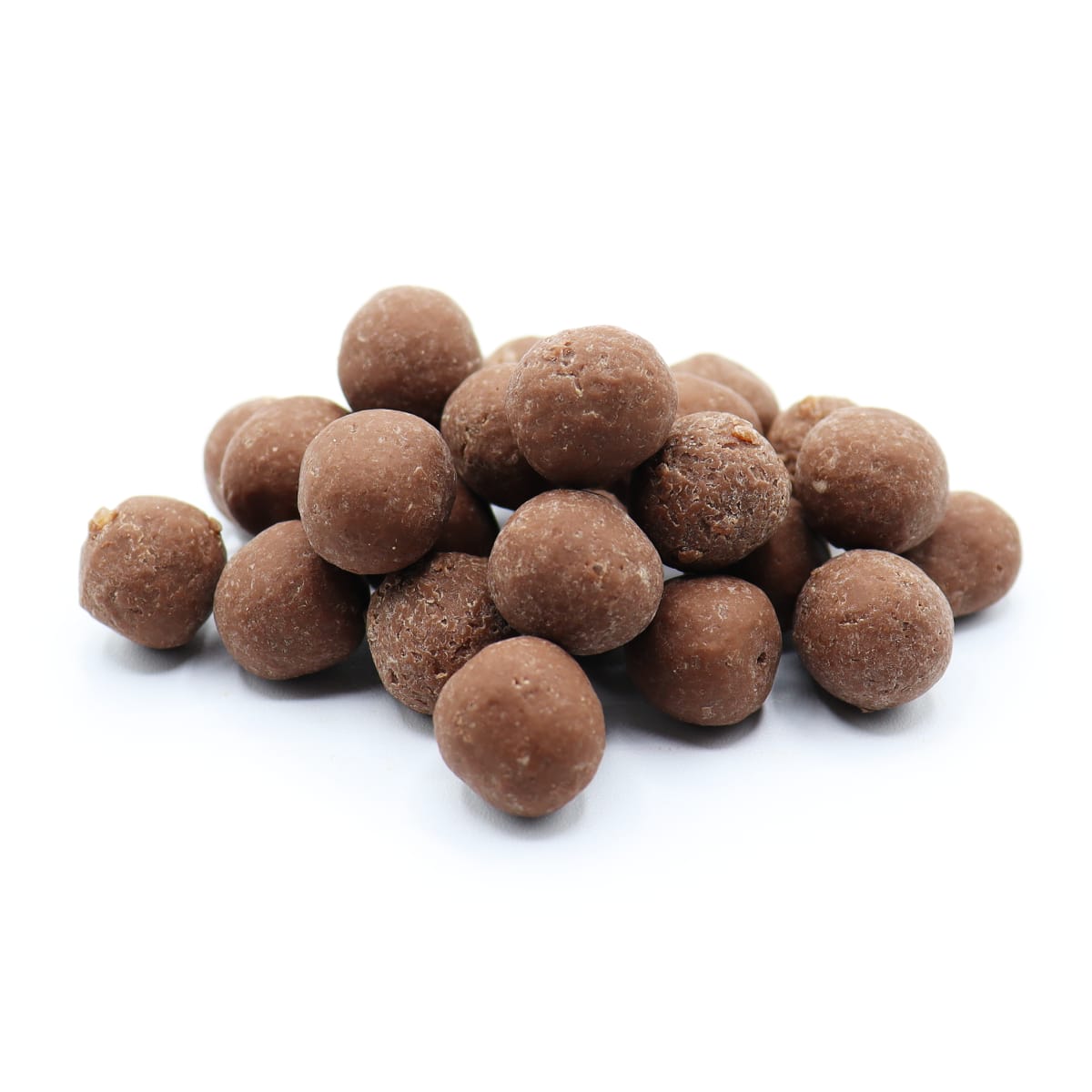 might've upped the game with our Milk Chocolate Vanilla Sea Salt Caramels! These rich, buttery spheres of milk chocolate are generously filled with vanilla and sea-salt caramel to create a rich and decadent gourmet treat. 
Milk chocolate sea salt caramel almonds
Chocolate covered almonds are delicious on their own, but combined with caramel and sea salt? They become virtually impossible to resist. Our Milk Chocolate Sea Salt Caramel Almonds are made with fresh, roasted almonds wrapped in luxurious milk chocolate and sprinkled with sea salt. Delightful in every sense. 
Caramelized Chocolate & Sea Salt Cashews
These chocolate & sea salt caramelized cashews begin with fresh roasted cashews wrapped into a crunchy toffee layer, dipped in luxurious milk chocolate. A sprinkling of sea salt seals the deal. It will be love at first bite when you dig into these! 
Salted caramel pretzel bites
You are not ready for these… Our Salted Caramel Pretzel Bites are simply addictive! These amazing little treats are made with pretzel bites coated in a salted caramel flavored candy shell. Crunchy, salty, sweet, and everything else in between.