Pumpkin Pie Season | L'Orenta Nuts
Fall is the perfect season to cuddle on the couch with a cozy blanket, a cup of hot tea… and delicious treats. What are the benefits of pumpkin pie season? Pumpkins can be eaten or used to decorate for Halloween. Here's what you need to know!   
Do you know the recipe for the famous pumpkin pie? 
You must know how to cook this classic Thanksgiving recipe. It is the perfect occasion to share a nice moment in the kitchen with your loved ones and enjoy a delicious homemade pie.
To prepare the best pumpkin pie, you need a pumpkin, sugar, salt, pumpkin spice, milk, eggs, and crust. Even if the final taste is good with pumpkin canned, try to use an organic one for a more intense flavor. 
You can have a pumpkin pie for Thanksgiving dinner or December 25th, National Pumpkin pie! 
What is the history of pumpkin pie?
As a seasonal product, pumpkin pie can be found in bakeries and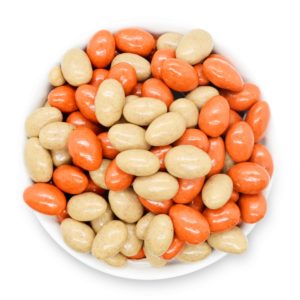 grocery stores in the USA, although it may be possible to find it all year round in some places.
The origins of pumpkin pie are hazy, but it is estimated to have been around for 400 years. During the early 1600s, settlers in the New World may have eaten pies made from gourds. Though they probably did not use crusts and probably weren't as sweet as they are today, they might have been flavored with honey and certain spices.
However, one of the first known recipes for something similar to pumpkin pie with a crust can be found in French and English cookbooks that date back to the late 1600s. It was another hundred years or so before pumpkin pie resembled what we know it today would appear in an American cookbook, American Cookery, written by Amelia Simmons.
It is now possible for anyone, anywhere in the world to celebrate National Pumpkin Pie Day!
What are the health benefits of pumpkin?
The first thing we think about the pumpkin is that it is delicious. But mind you, it also has very interesting health benefits for our body. 
Even though pumpkins are commonly viewed as vegetables, they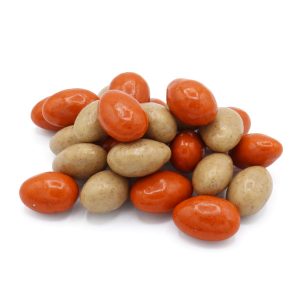 are technically fruits, since they contain seeds. However, they are nutritionally more similar to vegetables than fruits.
They are rich in vitamins and minerals but low in calories. As a result, they boost your immune system, improve your eyesight, and reduce the risk of certain cancers. 
Pumpkin also contains a lot of vitamin C, fiber, and potassium, all of which increase white blood cell production, help immune cells function better, speed up wound healing, and promote cardiovascular health.
Their high beta-carotene content is incredible for your skin. 
They are nutrient-dense foods that can be consumed more than other carbs like rice and potatoes. This makes them a great addition to your diet. Even the seeds are edible!
Last but not least, pumpkin is versatile and easy to incorporate into your diet.
What can you eat during pumpkin pie season? 
There are plenty of options available to you. 
As well as the classic pumpkin pie, almonds, and nuts with a cup of tea, we also have our delicious pumpkin pie almonds! 
For a classic pumpkin pie flavor, we roasted almonds and dipped them in white chocolate with a dash of cinnamon, nutmeg, ginger, and cloves. They are full of natural fats, vitamins, and minerals almonds are a brilliant source of long-term energy, far more beneficial than the unsaturated fats and sugars found in most deserts. White chocolate almonds; your sweet tooth daily fix, with a healthy crunch.
On this theme, you can make a full dinner with pumpkin soup pr pumpkin pasta to share with your loved ones and gummy pumpkin to watch TV.
These tasty gummies are made in the USA, fat-free, and one of our best sellers of all time! They come in three vibrant colors, red, yellow, and orange, and are perfect for Halloween! It's not only be great for the trick or treaters but also for the Halloween candy buffet. Or to decorate your house. You can also use them as a little dessert for your Thanksgiving dinner. 
How to store your pumpkin treats? 
Store your pumpkin pie almonds in a cool, dark place, away from direct sunlight – preferably in the refrigerator. Otherwise, the white chocolate may taste like other things. 
Gummy pumpkin should also be kept in a cool and dry place. If you live in a hot, humid climate, you can refrigerate the candy to keep it from melting.
As a pumpkin pie enthusiast, you know all there is to know about pumpkin pie season. You how to prepare different pumpkin-based recipes.