National Peanut Day: Learn about the Health Benefits of Nuts | L'Orenta Nuts
Nuts have been gaining in popularity lately, with more and more people recognizing the health benefits of nuts. People are choosing to incorporate them into their daily diets. Because of this, there are now holidays and celebrations around nuts. One of the most popular being National Peanut Day on September 13th each year. 
The History Behind Peanuts
In honor of National Peanut Day, we have compiled some fun facts and history that may make you appreciate peanuts a little more. Did you know Peanuts are legumes? They grow underground! 
The plant is native to South America and Central America and was brought to North America when Spanish colonists introduced them in Florida as a late 1600s food source. George Washington Carver began studying ways to utilize crops for purposes beyond consumption purposes. He introduced hundreds of peanut products into American culture during his lifetime.
How to Celebrate National Peanut Day
Celebrate this day in a fun and delicious ways!
Consume Some Delicious Peanuts
National Peanut Day provides an opportunity to include peanuts into a healthy diet in various ways, from delightful lunchbox snacks to zesty stir-fry sauce. Peanuts are a convenient snack that can be eaten anywhere. 
Moreover, they are highly beneficial, as they contain more protein than any other nut. They're so good that they're the top-rated snack in the United States, accounting for 23% of the country's total nut market. So, in honor of this beloved food, grab some peanuts!
Include Peanuts in Recipes
Even individuals who aren't particularly creative in the kitchen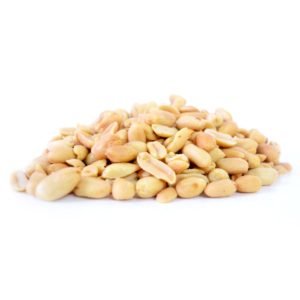 may include peanuts in several dishes. Start with the most basic combinations: Raisins and peanuts, oh my! Then, add chocolate and dried fruits to the mix, and you will be transformed into a full-fledged trail mix!
Peanuts may also be used in a variety of dishes. For example, many Asian-inspired words include a peanut sauce with chicken, veggies, and rice, which may be enhanced by tossing in a handful of peanuts as a garnish.
The Peanut Butter and Banana Sandwich is a strange-sounding yet popular food that's also pretty easy to create. It is made by putting peanut butter on one slice of bread, layering banana slices on top, and then topping with the second slice of bread. 
Elvis Presley, the King of Rock n Roll, was a fan of this sandwich. Furthermore, former US President Bill Clinton was believed to have relished this sandwich when residing in the White House.
Perhaps celebrate this National Peanut Day with some of our fantastic peanut items like: Roasted salted peanuts no skin, Double dipped chocolate peanuts, Peanuts with skin, Boston baked beans, and Peanut party.
Our gourmet peanuts are salted to perfection and packaged without the peel so you can enjoy the delicacy within. This crunchy little snack is a family favorite since it's packed with protein, fiber, and all the beneficial facts you can think of. 
Health Benefits of Peanuts
Many people feel that peanuts are not as nutritious as genuine nuts such as almonds, walnuts, or cashews. However, peanuts have many health advantages as more costly nuts and should not be neglected as a nutritious diet.
Cardiovascular Health
Because of their high unsaturated fats, walnuts and almonds have received much attention as "heart-healthy" foods. However, research reveals that peanuts are just as excellent for your heart as more pricey nuts.
Peanuts help to prevent heart disease by lowering cholesterol levels. They can help prevent the formation of small blood clots, decreasing the risk of a stroke.
Loss of Weight
Protein-rich meals may help you feel satisfied while eating fewer calories. Peanuts are second only to almonds in terms of protein content among nuts. Those who eat peanuts will not gain weight. However, peanuts may help with weight loss.
Interesting Facts About Peanuts
Engaging in National Peanut Day celebrations might include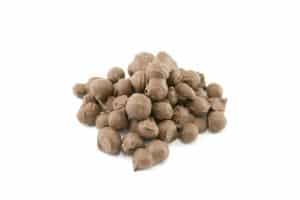 more than simply eating this ingenious little snack. Learning intriguing peanut trivia and facts is an excellent (and non-allergic!) way to participate in National Peanut Day celebrations. 
Both Thomas Jefferson and Jimmy Carter were peanut growers before becoming Presidents of the United States.
It takes roughly 540 peanuts to create a 12-ounce jar of peanut butter.
Peanut, California; Peanut, Pennsylvania; Lower Peanut, Pennsylvania; Upper Peanut, Pennsylvania; Peanut, Tennessee; and Peanut, West Virginia are all named after this bright nut.
By the time a child graduates high school, they have had around 1500 peanut butter and jelly sandwiches.