National Milk Chocolate Day is celebrated annually on July 28.  Milk chocolate is the delicious product of combining powdered, liquid or condensed milk with solid chocolate.  It is by far the most popular member of the chocolate family.
The first use of the term "milk chocolate" was for a beverage brought to London from Jamaica in 1687. It was not until Swiss chocolatiers Daniel Peter and Henri Nestlé successfully combined cocoa and condensed milk in 1875. This is when the milk chocolate bar was invented. The worldwide market for milk chocolate exceeds $63.2 billion.
The Health Benefits of Milk Chocolate
Overview
Milk chocolate is rich in flavonoids and other antioxidants. Flavonoids are a group of antioxidants found throughout the plant world. Studies have shown that flavonoids are very important for protecting the health of our cells from damage. They protect DNA from mutation, which can lead to cancers.  Other antioxidants present reduce the risk of developing heart disease.  Milk chocolate tastes good and it is good for you!
Health Benefits of Milk Chocolate
Milk chocolate is rich in antioxidants, including polyphenols and flavonoids.
Polyphenols are beneficial because they strengthen immunity, improve hair health,  and facilitate stress reduction.  Flavonoids are very important for protecting cellular health.
The antioxidants contained in milk chocolate also have a positive effect on the circulatory system providing extra coating on arterial walls. This provides protection against clots and other dangerous substances, decreasing the chances of strokes and heart attacks.
Milk chocolates contain more calcium due to the added milk. Calcium provides numerous benefits related to bone health. Including building and maintaining of strong bones.  Maintenance of heart health due to improved arterial and vascular circulation.  Better muscle strength and movement; and the release of certain hormones related to mood and sexual activity.
Boosts Brain Health
Chocolate consumption positively affects cognitive function.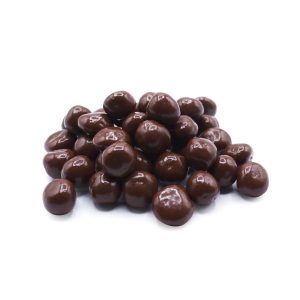 Chocolate includes ingredients such as tryptophan that stimulates mind boosting, and anandamide that provides a sense of well-being as it binds the dopamine receptors in the brain, aiding people with depression and stress.
Milk chocolate contributes to other cognitive functions as well, including improved memory, deeper concentration and longer attention span. This improves problem-solving challenges.  This  benefit is due to the high quantities of procyanidin (a flavonoid that can help to reduce brain inflammation) and thiamin (vitamin B1) which has an energizing effect.
NATIONAL MILK CHOCOLATE DAY ACTIVITIES
 The list of health benefits from eating milk chocolate continues to grow. It is considered to be a healthy addition to one's diet. In moderation, milk chocolate can provide a healthy way to add something fun and tasty to your diet. Milk chocolate is a great addition to any meal or as a feel good snack.
 A great way to celebrate National Milk Chocolate Day  is to enjoy L'Orenta's Milk Chocolate Covered Nuts.  It's hard to imagine how many varieties of chocolate covered nuts there are until you peruse the L'Orenta site,  including: Double Dipped Peanuts: after one bite of these you'll know why one layer of chocolate is sometimes not enough!. Milk Chocolate Sea Salt Caramel Almonds: you get that salty sweet combo that's irresistible, a lot like a day by the ocean. Milk Chocolate Cashews are delightful to eat and contain brain-boosting gifts, and Chocolate Mixes offer you an array of choices, colors, and flavor options!  You can find these selections at 
Of course, we have other wonderful selections including Milk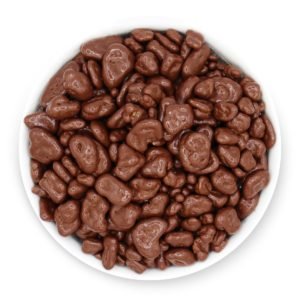 Chocolate Banana Chips, one of our most popular gourmet snacks. We've combined dried banana with antioxidant rich chocolate to provide you with the perfect answer to your sweet desires. 
How about trying our Milk Chocolate Covered Cherries? These chocolate cherries are made by first coating dried tart cherries with creamy milk chocolate and then again with a colorful flavored white chocolate. They are bursting full of milk chocolate, white chocolate and cherry flavors.