L'Orenta Products: Safely Store Your Nuts and Goodes
We are a family-owned and operated company. The journey commenced in 1934, and ever since, it has been in the business of providing several kinds of nuts, dried fruits, chocolates, candies, stroopwafels to customers' delight and satisfaction. Learn how to safely store your nuts and goodies.
L'Orent also has delicious sweets, mixed nuts, and seeds that are perfect for the holiday season, parties, or some other types of social gatherings. Many love them because of their fresh and sweet taste that customers cannot get enough of.
Since L'Orenta provides several products, it is crucial to know how to store each of them. Let's look at the best way to safely store your nuts and goodes. This includes chocolates, dried fruit, gummy candy, and nuts.
Best Ways to Store L'Orenta Products
You must adhere to specific procedures to maintain the quality of L'Orenta products after purchase. You will only enjoy these products if you store them appropriately, especially if you buy them in bulk. The best storage process for its products, such as chocolates, dried fruit, gummy candy, and nuts, will be discussed individually.
Chocolates
L'Orenta has several chocolate products such as Dark Chocolate Pretzel Bites, White Chocolate Toffee Cashews, Caramelized Chocolate and Sea Salt Cashews, etc. A meaningful way to store L'Orenta chocolates is not to refrigerate them. This is to avoid a change in the taste because chocolate absorbs odors in the refrigerator.
Also, the fridge's moisture can cause sugar to bloom in the chocolates. This is when the sugar in the chocolate rises to the surface and causes discoloration for the chocolate. However, the flavor remains unchanged, with an unappealing look for the chocolate products.
You can store the chocolates in a cool, dry place with a temperature between 65- and 70-degrees Fahrenheit. Ensure the chocolates' seal remains as you store in an air-tight container. Avoid direct artificial light or sunlight from coming in contact with your chocolates.
To order a pack of L'Orenta's delicious chocolates, click here
Dried Fruit
There are varieties of L'Orenta dried fruits such as apricots,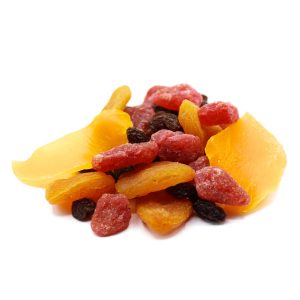 apples, banana chips, etc. They need to be stored in a cool, dry, and dark location where rodents or insects have no access. You can store them at 60 degrees Fahrenheit because they last less when stored in higher degrees.
Please keep them in plastic bags, away from excess light exposure because it can lead to a fade. Place the bags on a shelf or in durable containers. The best storage location is the main compartment of your refrigerator, as it makes the dried fruits last longer with maintained freshness. You can store them there for six months.
Avoid exposing L'Orenta Dried Fruits to direct sunlight or direct artificial light. Also, ensure they are kept away from any source of heat. Store in an air-tight container as oxygen is not suitable for the fruits.
How to store Gummy Candy
L'Orenta is popular for its variety of delicious gummy candies.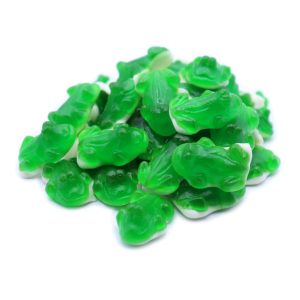 Some include Gummy, Glazed Donuts; Gummy, Mini Fried Eggs; Gummy, Unicorns, etc. Make sure to store them the right way so that you can enjoy them for as long as they remain with you.
Store L'Orenta's gummy candies in a cool, dry location with a degree Fahrenheit lesser than 75. Keep them in an airtight container, away from direct artificial light or direct sunlight. This is how to ensure the gummy candies last for months. Also, freezing or refrigerating your gummy candies is another good way to ensure they stay for a long time – months.
Another storage option for L'Orenta gummy candies is to store them in a closed pantry with no heat or humidity. You can order a pack of L'Orenta's yummy gummy candies here.
Store your Nuts
L'Orenta Nuts are another exciting product provided for nut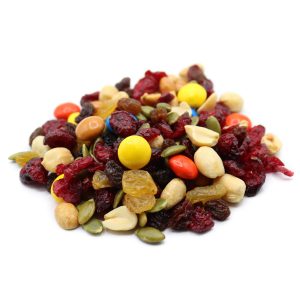 lovers. Many nut lovers prefer buying them in bulk without knowing how best to preserve them. L'Orenta nuts include almonds, Hazelnuts, peanuts, etc. The cashew and almond nuts are less vulnerable to spoiling.
Store your nuts in the refrigerator to ensure they last up to six months. While they remain stored in the fridge, avoid contamination with strong-smelling foods because they easily pick on the smell of items close to them.
Avoid preserving your nuts in an open container because oxygen is terrible for it. To ensure they last for a long time, precisely months, store them in an airtight container. Do not expose these nuts to direct sunlight or heat. Keep your cashews in a cool, dry place under 75 degrees Fahrenheit.
Final Thoughts
Adopting these storage procedures helps to ensure you enjoy your L'Orenta products for as long as they remain. Each has specific instructions you have to follow not to change taste or color. L'Orenta's chocolates, nuts, dried fruits, and gummy candies have delicious varieties that your taste buds will thank you for when you store them properly.