Health Benefits of Dried Apricots | L'Orenta Nuts
A fiber-rich diet and essential nutrients are vital for health. Fruits are naturally rich in fiber and other useful nutrients. Apricots are rich in potassium, Vitamins A and C, etc. Like its fresh version, dried apricots benefits are numerous. Before we mention the health benefits of dried apricots, let's talk about their calories. 
Dried Apricots Calories
Dried apricots calories solely depend on how much you consume. 
3.5g of dried apricots contain 8 calories

30g of dried apricots contain 72 calories

100g contains 241 calories

130g contains 314 calories, etc. 
However, it doesn't matter how much you eat; dried apricots calories are perfect for one's health. 
Dried Apricots Health Benefits 
Below are some health benefits of dried apricots you should know about:
Aids Eye Health 
This is one of the best health benefits of dried apricots. Dried apricots are naturally rich in Vitamins A, E, and Beta-carotene. When you eat apricots, your body breaks them down into active formation. 
The unique combination of Vitamins A and E with Beta-carotene can avert eye disorders due to old age. They can also reduce the risk of eye disorders. Apricots also contain carotenoids which help mitigate oxidative stress on our eyes and retinas. 
Anemia Treatment 
Anemia is a health problem where your blood lacks enough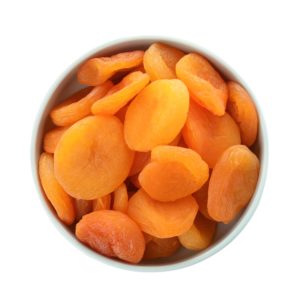 healthy red blood cells. This will also stop your blood from transporting adequate oxygen to your body tissues. The leading cause of anemia is a lack of iron. However, it can also be a long or short health condition. Taking foods high in iron is a reliable way to defeat anemia. For example, eating a cup of dried apricots will give you about 3.5 milligrams of iron. Also, dried apricots contain vitamin C. Research showed that vitamin C also enhances iron. 
Mitigates Blood Pressure 
Dried apricots are incredibly rich in potassium. Potassium is a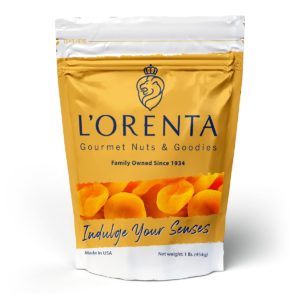 key mineral that helps in aiding healthy blood pressure levels. When you eat half a cup of apricots, your body will get 259 milligrams of potassium. 
Also, it is advisable for people living with hypertension to add dried apricots to their diet. It will significantly decrease the risk of high blood pressure. Potassium is also an electrolyte. It closely collaborates with other core minerals, including sodium. Potassium can regulate muscle contraction and nerve signals in the human body. Dried apricots are a perfect fruit to get enough potassium. 
Chock-full of Antioxidants 
Apricots contain numerous antioxidants. They include Beta-carotene and several other vitamins with antioxidants effects. Apricots also contain a group of antioxidants called flavonoids. These antioxidants are also well known for having positive results on diabetes and cardiovascular diseases. Flavonoids also counteract free radicals, a leading cause of oxidative stress. They also damage the body's cells. Eating food high in flavonoids, like dried apricots, will significantly lower the risk of inflammation. Adding dried apricots to your diet will also help supply these antioxidants. 
Enhances Gut Health 
100g of dried apricots contains almost 2g of dietary fiber. Dietary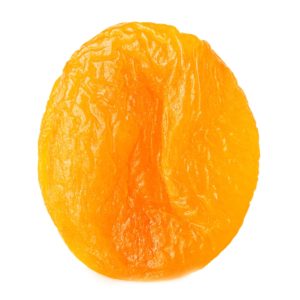 fiber is crucial to the good gut bacteria in the intestine. This is because it feeds them. Dietary fiber does this by delaying food transportation through the digestive tract. Which leads to a healthier gut. Also, the type of food one consumes goes a long way in determining the bacteria in the intestine. So, foods high in dietary fiber are crucial if you prioritize your gut health. 
Dried Apricots Nutrition Facts 
There are numerous interesting dried apricots nutrition facts. Dried apricots contain numerous macronutrients, minerals, and vitamins. They are categorized by: 
Macronutrient
Dietary fiber

Calories

Fat

Carbohydrates

Protein

 Sugar, etc. 
Minerals
Iron

Zinc

Potassium

Magnesium

Calcium

Copper

Manganese

Phosphorus

Sodium, etc. 
Vitamins
Vitamins A

Niacin

Vitamin E

Folate

Vitamin B5

Beta-carotene

Vitamin K

Riboflavin

Flavonoids

Vitamin B6

Choline, etc.