Brazil nuts are one of the tastiest tree-nuts we can enjoy, but did you know that they are also great for our health? They are full of vitamins and minerals that can benefit our health and bodies in countless ways. One serving of brazil nuts will give you plenty of fiber, protein, healthy fats, zinc, vitamin E, and selenium. That is from just 6 nuts a day! 
Vitamins like those above are key to maintaining your cholesterol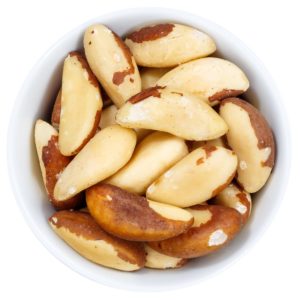 levels, which in turn takes great care of your heart. Your muscles will avoid inflammation, and reduce stress. Thus, your risk of heart disease will be greatly lowered.
Anyone struggling with ulcers, skin injuries, or burn injuries will also benefit from the increase in nutrients. The zinc in particular boosts healing, and can aid in a speedy recovery for those who need it. Just by eating a few nuts a day, your body can do a better job of taking care of itself and keeping you healthy.
The nutrients brazil nuts provide will help with countless little things, but one of the biggest things is reducing the risk of cancer.
A study run by nuthealth.org supports that the intake of brazil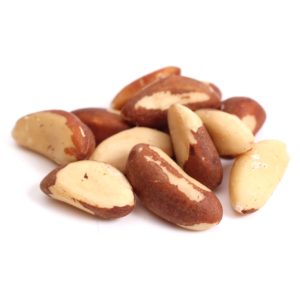 nuts will reduce the risk of cancer, and even aid in lowering the mortality rate. Nuthealth.org is a fantastic source for anyone who is interested in just how much brazil nuts can help them. 
Adding even one brazil nut a day to your diet can make all the difference. Give it a try and see just how much your body will change and how much better you will start feeling. The nutrients your body needs to run can be granted in a tasty way!