Like every year, we're celebrating our favorite green holiday, St. Patrick's Day, on March 17th! So whatever way you're planning to celebrate St. Patrick's Day, by joining the parade, live streaming the celebration, or throwing an indoor party, happy Saint Patrick Day! St. Patrick's Day is a day when we all commemorate the death of Saint Patrick, Ireland's patron saint. The fun part of this holiday is just basking the green, from food to parade clothes, music, and dancing. So here are some green goodies for St. Patrick's Day you'll love.
Where did Saint Patrick Day Come From?
St Patrick's Day originated from Ireland. It's a holiday to celebrate Ireland's most famous Saint, Saint Patrick. The first Saint Patrick's day to be recognized by the catholic church on March 17th, 1637. From then, it became a national feast day! There's also an exciting part to St. Patrick's Day; it's almost always during Lent. Lent is a forty-day preparation period before Easter. So, You can't drink alcohol typically during lent, but Saint Patrick's Day is an exception.
On Saint Patrick's day, you can drink, dance, and eat special food to celebrate the day. After a while in Ireland, there were laws against drinking on Saint Patrick's Day. However, the Irish government no longer banned people from drinking during the celebration in the 1970s. In the late 1990s, this holiday became a significant source of revenue for Ireland through tourism.
What Are We Celebrating on St. Patrick's Day?
We celebrate St. Patrick's Day every March 17th because it's the day St Patrick is believed to have died in the early fifth century. It all started as a sad story of a boy kidnapped from Roman Britain at 16 by pirates and kept as a slave in Ireland. Eventually, he escaped from Ireland, but he later returned. He didn't come back with empty hands; he came back with Christianity. Before the return of Saint Patrick, Ireland was very popular for its pagan traditions.
As a result, Saint Patrick's Day is widely celebrated because it symbolizes the arrival of Christianity in Ireland and the beauty of Irish traditions.
Why do People Wear Green on St Patrick's Day?
Saint Patrick's Day is all about the color green, from green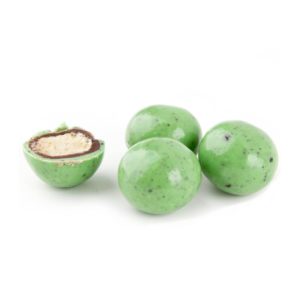 clothing to green food, such as Irish cabbage and bacon. There are many myths about St. Patrick's Day; the most well-known is that he used a shamrock to explain the Holy Trinity concept. The shamrock is a traditional Irish symbol and has always been associated with the shamrock and green.
However, according to history, the knights of the Order of Saint Patrick wore blue rather than green. When Ireland was fighting for independence, supporters of the cause wore green because that is the national color.
Where is St Patrick's day Most Celebrated?
Although this holiday originates from Ireland, Americans take this holiday pretty seriously. Americans started celebrating this holiday as early as the 1770s. Also, there was a considerable migration of Irish people to the US, especially New York. So, Irish immigrants in the US celebrated this holiday together to honor their traditions.
Have a Memorable St. Patrick's Day With This Green Goodness
Regardless of how Saint Patrick Day started, we still celebrate it with green. So, if you're planning to throw a party in honor of Saint Patrick's Day, we have a few green goodies you need to try. 
If you've never had Jelly Beans, Saint Patrick's Day is an excellent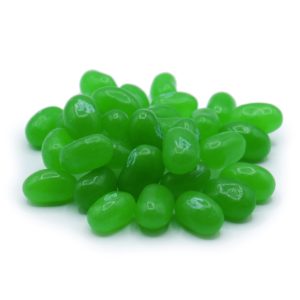 time to start Jelly Beans. These Green Apple Jelly beans contain the right amount of sweetness and flavor to make this year's Saint Patrick's Day unforgettable. Watermelon Jelly Beans are another popular type of jelly bean for this holiday. Watermelon goodness in the center of these jelly beans will have you savoring every bite.
Another treat that would make this year's Saint Patrick's Day unforgettable is the Mint Cookie Malted Balls! This candy has a chocolate and mint coating on the outside and a malted milk powder center. The chocolate and mint are the wonderful mix of sweet and tingly flavors that your tastebuds will remember even after Saint Patrick's Day.
Go against the norm; use the  Gummi Green Frogs for this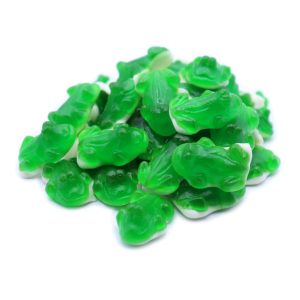 year's Saint Patrick's celebration. It's soft, chewy, and an intriguing choice that will intrigue your guests.
Finally, there's  Watermelon Slices. This gummy candy doesn't just taste like watermelon; it also looks like it. The bright green coating of this candy is perfect for celebrating Saint Patrick's Day. Indulging yourself in the fruity and sweet taste of this candy will make this year's Saint Patrick's Day unforgettable.
Final Thoughts On Green Goodies For St. Patrick's Day
St Patrick's day is a holiday widely celebrated not just in Ireland. One of the best ways to celebrate this holiday is by going green. So, if you're going green on Saint Patrick's Day, what better way to do it than eating green food like Green Apple Jelly Beans and other delightful green candies?  Shop for candies that will make St Patrick's Day memorable here.