Go Nuts for National Hazelnut Month | L'Orenta Nuts
September is National Hazelnut Month!
Just like its nutty cousins, the peanut, the almond or the pecan, the hazelnut too has its month in the sun. Italy's Frangelico® Hazelnut Liqueur, in 2012, with the support of chefs and bartenders throughout Italy, officially proclaimed September as  National Hazelnut Month. 
The Connection Between Hazelnuts and Filberts
One is that the feast day, or celebration, for France's St. Philbert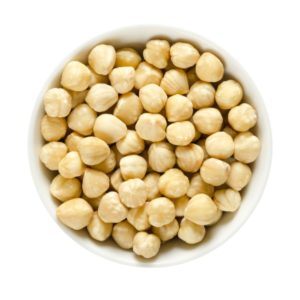 is held on Aug. 20. This coincides with the day hazelnuts are ready to be harvested.  As a result, these nuts are also known as filberts.
On the other hand, some historians believe the term filbert derives from the German "vollbart" which means "full beard," which the husked shell of the hazelnut resembles. 
Fun facts about hazelnuts:
In ancient times, the hazelnut was used as a medicine and a tonic. It was mentioned in Chinese manuscripts that date back as far as 2838 B.C.

Hazelnuts have been harvested from the Black Sea region of Turkey for at least 2,300 years. Turkey is still the world's primary hazelnut exporter.

France, Spain and Italy are the primary locations for hazelnut cultivation in Europe

Oregon produces over 98% of all hazelnuts grown in North America, and (no surprise!), the hazelnut is Oregon's official state nut.
The Health Benefits of Hazelnuts / Filberts
Promotes Heart Health
Hazelnuts, as with other tree nuts, are a great source of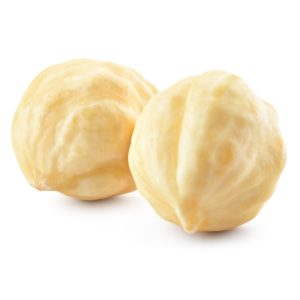 monounsaturated fatty acids which help to reduce ("bad") LDL cholesterol and increase ("good") HDL cholesterol. These healthy fatty acids also reduce the inflammatory response.  Hazelnuts also contain a significant  amount of magnesium, which helps to regulate the balance of calcium and potassium, crucial for controlling blood pressure.
Now is the time to sample L'Orenta's Date Hazelnut Mix.   Dates are rich in antioxidants. Hazelnuts provide healthy fats and protein to maintain strength. Snack smart and unleash the incredible power of natural wholefoods.
Helps in the  Management of Diabetes
The high levels of monounsaturated fats that hazelnuts provide lowers LDL cholesterol levels in diabetics to a greater degree than in non-diabetics; and the control of blood lipids in diabetics is especially important for maintaining health. Diabetics with high cholesterol levels should consider adding hazelnuts to their daily diet.  
Hazelnuts are also a great source of magnesium and manganese, both of which have been proven to decrease the risk for diabetes.
Loaded with Antioxidants
Hazelnuts are a great source of antioxidants, which reduce inflammation, and help prevent major illnesses like heart disease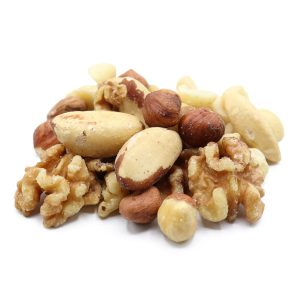 and cancer; the high levels of manganese in hazelnuts are important components of antioxidant enzymes; and hazelnuts are also a great source of vitamin E, which fights aging and disease by reducing inflammation.
Hazelnuts also have the highest content of proanthocyanidins (PACs), a class of polyphenols that have a significantly higher level of antioxidant activity compared to vitamin C and vitamin E. 
Our Aloha Keto Nut Mix combines hazelnut filberts, natural macadamia nuts, natural brazil nuts, and chandler walnut halves and pieces. This simple yet delicious blend provides a crunchy snacking experience that satisfies your taste buds while giving your body a healthful dose of antioxidants and vitamins.
Supports Brain Health
Hazelnuts contain high levels of Thiamine,  Manganese,  Folate,  Vitamin E and Fatty acids,  making them a true "brain food".  These nutrients improve cognitive function and help prevent degenerative diseases of the brain. 
A Thiamine deficiency can be damaging to the brain because it is important for maintaining healthy nerve function throughout the body, thus, playing  a key role in cognitive function; while Manganese also plays a major role in brain activity connected to cognitive function..
Folate is important both for spine and brain development during pregnancy, as well as slowing brain-related degenerative disorders in older adults.
The high levels of fatty-acids and protein found in hazelnuts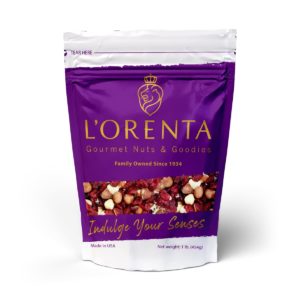 maintain a healthier nervous system, and also help to combat depression
In general, a diet that includes hazelnuts improves healthy aging, memory, and hinders anxiety. 
Our cranberry hazelnut mix!  This Cranberry Hazelnut mix is good for the body, nutritious and tasty! See how just two simple ingredients can make such a huge impact to your snacking routine and taste buds! 
May Help Prevent Cancer
The high number of antioxidants found in hazelnuts make them effective cancer-fighting foods as well.  
Vitamin E is a very effective cancer-prevention supplement. Studies have shown that it significantly decreases the risk for prostate, breast, colon and lung cancers, while also preventing the growth of mutations and tumors.  Vitamin E has also shown possibilities of aiding in the effectiveness of cancer treatments. 
Obesity fighter
The higher levels of thiamine, manganese, protein, fiber and healthy fats all contribute to improved metabolism as well as weight control.
Thiamine plays a major part in maintaining metabolic health. It helps convert carbohydrates to glucose, the chief source of metabolic energy. It also plays a role in red blood cell production, necessary for maintaining optimal energy.
Manganese may be able to reduce obesity because of its ability to improve digestive enzymes.
The protein, fiber and high fat composition of hazelnuts provide a heavier sensation of fullness. This reduces overeating and keeps one satisfied longer. 
As we already discussed, hazelnuts are great sources of "good" fats. This places them in a category of healthy snacks that can combat obesity. 
You can order some great natural hazelnut filberts today from L'Orenta Nuts.  These are perfect as a weight-loss friendly snack!  Grab a handful to stash in your bag or add to a trail mix for pure nutty goodness wherever you are. L'Orenta's natural hazelnut filberts are the perfect thing to have on hand for a quick hit of healthy fats and protein. 
Contributes to Healthy Skin and Hair
The presence of higher levels of vitamin E in hazelnuts contributes to the maintenance of healthy skin and hair.Vitamin E's antioxidant capabilities also help prevent damage from UV rays or cigarette smoke. This nutrient also helps to improve circulation and reduce inflammation. 
In honor of National Hazelnut Month September 2022: 
Remember:
If you're looking for a healthy snack or delicious added ingredient, hazelnuts are a great option.

While they do contain a good amount of fat, those fats are mostly

healthy fats

that

actually can help promote weight loss instead of causing weight gain.