Easter Is on it's Way | L'Orenta Nuts
Easter is celebrated as a joyous Christian holiday because it represents the fulfillment of the prophecies of the Old Testament and the revelation of God's plan of  salvation for all of humankind. Commemorating the Resurrection of Jesus, over 2,000 years ago. Easter also celebrates the defeat of death and the hope of salvation. 
It is a moveable holiday, based on the Gregorian calendar used by Western churches, and the Julian calendar, used by Orthodox Churches. This year, Easter is observed on Sunday, April 17.
Celebrations, Symbols and Snacks
Easter customs vary across the Christian world, and include sunrise services, midnight vigils, exclamations and exchanges of greetings, decoration and the communal breaking of Easter eggs. The Easter lily is a symbol of the resurrection in Western Christianity, Additional customs that have become associated with Easter and are observed by both Christians and some non-Christians include Easter parades, the Easter Bunny and egg hunting. There are also traditional Easter foods that vary by region and culture.
At L'Orenta we celebrate Easter's various traditions with you
Our gourmet  Easter candies, chocolates and almonds will beckon you with their nutritional value as well as their rich flavors. You're assured that the gourmet Easter candies and chocolates you choose will convey the meaning of this special time of the year.  
L'Orenta Easter Holiday Candies
Who says you can't have it all with Jelly Belly's whopping 49 flavor selection! Featuring everyday favorites such as Strawberry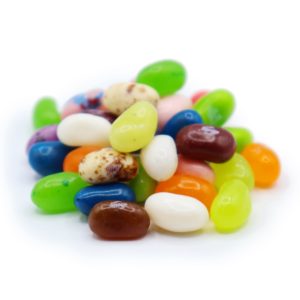 Cheesecake, Buttered Popcorn and French Vanilla. Also included are Green Apple and Bubblegum. This mix will have surely something to please everyone's tastebuds. 
Snapple Mix – bursting with real fruit juices to give these jelly beans their unmistakable, authentic flavor! This mix features all of Jelly Belly's finest fruity creations. The flavors are inspired by delicious Snapple juice. Including Fruit Punch, Mango Madness, Cranberry Raspberry, Pink Lemonade and Kiwi Strawberry. 
These Jelly Belly Green Apple Jelly Beans are bursting full of flavor. These vibrant green jelly belly beans perfectly represent the coming of Spring, and a celebration of renewal. 
Milk Chocolate Marshmallow / Robin's Egg Blue
A L'Orenta signature item, these Robin's Egg marshmallows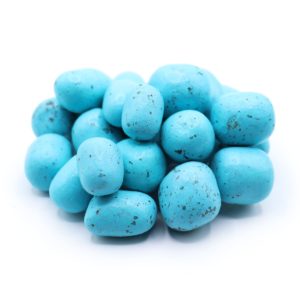 come with a candy shell    surrounding rich milk chocolate and a fluffy marshmallow in the center. This delicious treat makes for the perfect bite size delight. Each candy egg is speckled to look like a real Robin's egg, symbolic of the Easter Egg.   Check us out at 
Milk Chocolate Vanilla Sea Salt Caramel Bites
These rich, buttery spheres of milk chocolate are filled to the brim with vanilla and sea-salt infused caramel to create a gourmet treat which tingles every single one of your tastebuds. Check us out at 
The pastel colors of these premium Jordan Almonds are sure to evoke that festive    feeling of Spring and the joy of seeing Easter colors. Assorted Jordan Almonds are coated almonds with a colored sugar shell and are then polished to a high gloss.
Celebrate Easter with delicious L'Orenta goodies.