Pecan pies are a delicious dessert item that people all across the country love, especially during the holiday season. However, there can be leftovers of the pie, and one might wonder, do pecan pies need to be refrigerated?
To know how to deal with leftover pie and how to make the most mouthwatering pecan pie, keep on reading. We know no one can refuse a slice of delicious pecan pie!
What is a pecan pie?
First of all, you should know what exactly this pie is. As the name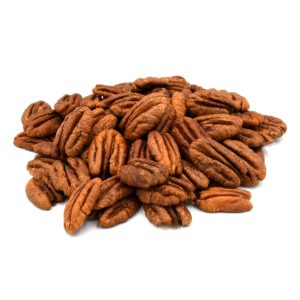 suggests, you know it is mainly made of nuts pecans. Pecan pie is a specialty of the Southern US, but it is enjoyed all over the country. It is easy to make and serve.
The sweet and buttery pie perfectly contrasts the crunch the pecans provide. A good pecan pie leaves an aftertaste that is sweet and mild. From children to adults, everyone loves to eat this pie which is also customizable according to the sweetness of your desire. Therefore, if you want a great pecan pie, you need great ingredients and an outstanding recipe.
How to make pecan pie?
We are sure; you must have heard thousands of different recipes for this pie. However, our one is different, in a good way. Here is a simple and fool-proof recipe for a pecan pie that everyone will absolutely love.
One great thing about this pie is that it is very simple to make, and you just need good quality pecan nuts and some staple kitchen ingredients that almost everyone already has. This is a quick version of the pie which can be completed in an hour. However, you can also find a recipe that takes 5 hours!
The ingredients
1 cup of sugar (you can increase it depending on the sweetness you like)

1 ½  cup of corn syrup (half dark and half light)

4 eggs

1/4 cup butter

1 ½ teaspoon vanilla extract

1 ½ cup pecan, which is smashed into small pieces

Pinch of salt

1 deep dish pie shell (for better taste, you can make your own)

2 tablespoons of cornstarch with 1 tablespoon water (optional but helps to thicken the filling)
The recipe
Start by taking a saucepan, adding the sugar, corn syrup, cornstarch, and water over medium heat for 2-3 minutes until it comes to a boil, and then setting aside to cool.

Take a large bowl and beat in eggs and froth the eggs if you can

Add the sugar mixture slowly into the eggs and strain it to remove any lumps, if any

And then add all the other ingredients, vanilla, salt, butter, and pecans

Bake in an oven preheated at 350 F for 45 minutes to 60 minutes or until set
Should the pie be refrigerated?
After the pie comes out of the oven, it will smell divine, but you
must resist. The pie is best once it sets in the fridge. This is why you should put the pie inside the fridge after it cools down, within 2 hours of baking it. Then take it out and serve it cold.
Moreover, this pie can survive in the fridge for about a week! Just make sure to cover it when putting it in the fridge to extend the time for its survival. This is a perfect snack for the end of a meal that is adored by the whole nation.
Can you freeze the pie?
You can even freeze the pie after covering it tightly with plastic wrap and aluminum. In the freezer, it can last for up to 3 months. You will have to defrost the pie in the fridge to eat it after taking it out of the freezer. Needless to say, the pie is easy to make and lasts for a while as well.
What kind of pecans do you use for pecan pie?
The pecans you use for this pie need to be of excellent quality, and only the quality of pecans changes the taste of the pie drastically. Lucky for you, we are here to help you with this problem. Our pecans are trusted by the whole nation because they are locally made and free of any added chemicals and additives.
We have many different pecans for you. There are very small pieces that are perfect for pies. There are also medium-sized pecan nuts which are perfect for eating as a snack as they are very healthy or can be used in a pie and other delicious desserts. We also have natural pecan halves for people who want it whole, and these are the most organic form of pecans anyways. Despite the pecans you choose, we can guarantee the quality of these nuts (they are technically not nuts). Make sure to keep these pecans in an airtight container, in the fridge, or in the freezer to make them last as long as possible.
Now you know whether pecan pies need to be refrigerated and can make a perfect pie for the whole family to enjoy. Who says you can only have pecan pie during the holidays? With our great pecans, you can enjoy the best pecan pie throughout the year!