Celebrate National Peanut Month | L'Orenta Nuts 
In March, join numerous others to celebrate National Peanut Month. One of the world's favorite snack foods. Peanuts, also known as groundnuts, grow underground. They are part of the legume family, which includes beans, lentils, and beans. 
According to the National Peanut Board, in 2021, peanut consumption increased to 7.9 pounds per capita. To know how this legume has gained this recognition over the years, let's look at its history. 
History of Peanuts 
The first evidence of the cultivation of Peanuts was almost 8,000 years ago in Peru. Peanuts were portrayed in art and were on sale when the conquistadors got to Tenochtitlan. From there, peanuts circulate globally through traders from Europe. And today, peanuts are grown in every place that meets the climate's requirements. 
Peanuts have over thirty vitamins and nutrients with richer antioxidants than green tea, carrots, and broccoli. As a result, peanuts have cemented their place in several cuisines worldwide, including appetizers, desserts, snacks, and even main courses. 
For example, in South America, people drop peanuts in a bottle of coke. And that's because the flavor becomes richer as it is a perfect mix of fizzy, sweet, crunchy, and salty.  
Health Benefits Of Peanuts
Peanuts have several health benefits. Below are some health benefits of peanuts you should know today!
Peanuts Supports Heart Health
Although peanuts contain saturated fats, they have more polyunsaturated and monounsaturated fats. The healthy fats make peanuts a better option for heart health than other healthy fat sources. 
Peanuts also have healthy nutrients that are good for the heart, including oleic acid, niacin, magnesium, copper, and even numerous antioxidants like resveratrol. Research done in 2014 revealed that for people with diabetes, eating 46 g of peanuts every day will significantly improve their heart health. 
Peanuts Help to Manage Blood Sugar Levels 
If you are at risk of diabetes, you should consider eating peanuts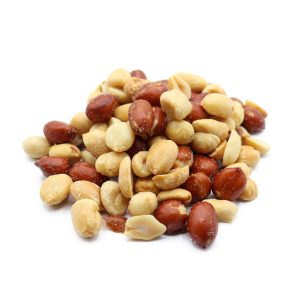 regularly. Peanuts do not significantly increase blood sugar levels because they have a very low glycemic index. Foods with a GI of 55 or less are low GI foods, and foods with more than 70 are high Gi foods. Peanuts' GI is 23, which confirms it to be a low GI food. 
The low GI of peanuts helps them control and manage blood sugar levels since they have high protein, fiber, healthy fats, and low carbohydrates. A study recommends that eating peanuts or peanut butter helps women with type 2 diabetes risks and obesity to control their blood sugar levels.  
Peanuts Helps To Maintain A Healthy Weight 
Peanuts make healthy snacks because they have healthy protein, fats, and fiber. You can maintain a healthy weight if you eat them moderately. A study revealed that women who eat peanuts at least twice every week had a  little lower risk of obesity and gaining weight than women who don't. Another study showed that eating peanuts and other nuts can reduce the risk of obesity by over five years.
How to Celebrate National Peanut Month
One of the best ways to celebrate national peanut month is to enjoy all that the legume has to offer. So click here to buy and enjoy roasted and salted peanuts with skin. They might be your new favorite variety of peanuts. 
You can also bake delicious snacks using peanuts or just spread peanut butter on your sandwich. The national peanut month is also the best time to expand your taste buds with new and exciting peanuts recipes. Whatever you do, ensure that this peanut month doesn't go by without trying something new. 
Some Peanuts Items and Dishes 
To help you try out new peanuts snacks and dishes this peanut month, here are some peanuts dishes and snacks you should try out this month 
Chikki:

This is a sweet from India made with peanuts and jaggery. There are various varieties of Chikki besides the common one, which is the groundnut Chikki.
Crackers Nuts:

The peanuts are covered with wheat flour dough and then fried. Nagaraya is the most common cracker nut in the Philippines. 
Chocolate-covered Peanuts:

The peanuts have a covering of chocolate. This snack is the perfect blend of sweet and salty. Click

here

to get the double-dipped chocolate peanuts. It's the ideal snack if you want a sweet and crunchy sensation. 
Other peanuts snacks and dishes to try out include citadel spread, honey-roasted, deep-fried peanuts, goober, peanut brittle, etc. 
Final Thoughts 
Peanuts are a perfect mix of versatility and flavor. And to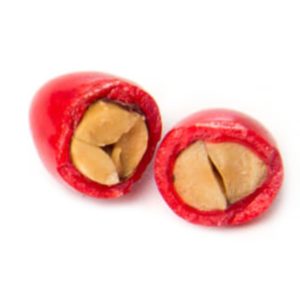 celebrate peanuts, National Peanut Month started as National Peanut Week in 1941. Then, it transformed into a month-long celebration in 1974. 
Ensure you celebrate National Peanut Month with friends and family because it is the best time to celebrate this wonderful legume. So enjoy the jumbo pack of Boston baked beans with your loved ones today!