Banana lovers gather, and get ready to spend an entire day celebrating just how great bananas are for your taste buds, and your body! August 27th is National Banana Lovers Day, and what better way to prepare than by learning all of the ways including bananas in your diet will improve your health? Here are some Banana Treats for Banana Lover's Day. 
This tropical fruit has been around since ancient times, and when you learn just how beneficial bananas can be, you will also understand why their popularity never died off. They are a year-round fruit, and are known for being versatile and delicious. Let's jump right into the almost never ending list of benefits, along with some tasty treat ideas for you to steal this August 27th.
Bananas come loaded with a large amount of potassium. One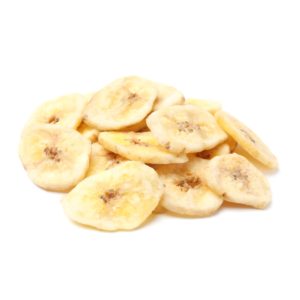 banana alone will provide you with 13% of the daily recommended dosage. Potassium is known for playing a huge role in heart health. It can help manage a healthy blood pressure level, and even lower the risk of a stroke. A quick treat like Banana Chips can make a huge difference in helping your bones stay strong, and keep those muscles working properly.
This vitamin is important for your brain, as it can help reduce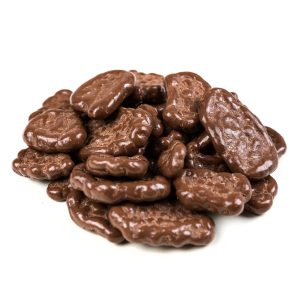 symptoms of depression and boost overall better moods. Snacking on some Milk Chocolate Banana Chips can strengthen your immune system, and improve brain function as well. B6 Vitamin has also been known to help with nausea and stomach issues.
One of the best vitamins is Vitamins C you can load up on for health. It will drastically decrease cold symptoms, protect your immune system, and even keep your skin looking healthy and glowing. Choosing to eat a snack mix like the Fruit Fusion will give you plenty of vitamin C to enjoy. Enjoy the decrease in stress levels, and the improvement of stomach function.
Fiber is best known for how much it helps with your digestive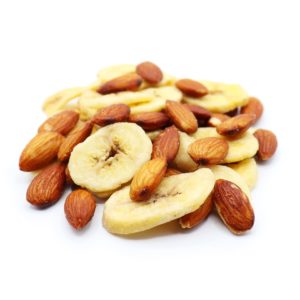 system, but it has plenty of benefits that come along with that! A healthy dose of fiber will decrease inflammation, lower cholesterol levels, and even lower the risk of heart disease and colon cancer. Grab yourself a bag of Banana Almond mix and see how great you feel after.
One banana contains:
112 calories

0g of fat

1g of protein

3g of fiber

12% of your daily dose of vitamin C

11% of your daily copper

8% of your daily magnesium

29g of healthy carbs
Choosing bananas as a snack, or even adding them to recipes you enjoy often, will give you and your body the boost it needs. Your health will improve, your risk of disease will decrease, and you will have a lot more energy than usual. These are all great reasons to enjoy some banana treats for Banana Lovers' Day!