Recipe | Almond Raspberry Smoothie | L'Orenta Nuts
Almond Raspberry Smoothie is both sweet and healthy, containing rich nutrients such as antioxidants and vitamins. After blending, you can take it for breakfast or a pick-me drink. The ingredients are a crucial part of the smoothie. It consists of the following ingredients:
1 package (6 oz.) of fresh raspberries containing one sizeable cup

1 cup of ice cubes

a few dashes of almond extract 

2 tablespoons of seedless raspberry jam with no sugar

½ cup of

L'Orenta Whole Almonds

 

1 cup of unsweetened almond milk 

1 tablespoon of honey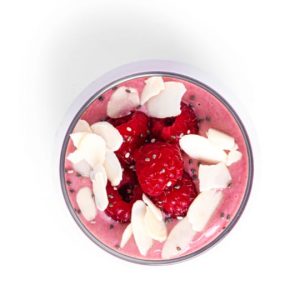 How to Make The Almond Raspberry Smoothie
Put the jam, almonds, raspberries, and honey into the blender, then purée them. Check the ingredients and rearrange them in the blender to ensure they blend properly. Add the almond milk after measuring with a cup. 
Also, add ice until it is up to 2 cups and put in the almond extract. Put everything into a blender and ensure the mixture is smooth before taking it out of the blender. You can improve the taste with sliced almonds and additional raspberries. 
There are more recipes on the L'Orenta website. Visit our website to enjoy more delicious recipes!