A Guide to Bulk Gummy Candy | L'Orenta Nuts
Gummi sweets come in a variety of shapes, sizes, and flavors. Gummies, also known as gummi candies, gummy candies, or jelly sweets, are gelatin-based chewable sweet treats. Buying bulk candy is a great idea for holiday parties, corporate gatherings, gifts, and any other special occasion. It is also inexpensive when purchased in bulk. When you only need to place one order, you not only receive more sweets for your money, but you also save on postage. This article is a guide to bulk gummy candy you have been waiting for all along.
Bulk gummy candies
Welcome to the world of wholesale and bulk gummies. L'orenta sells wholesale gummy candy. Chewy candies are one of the most consumed varieties of confectionary on the planet.  It's a magical area that you'll want to return to time and time again.
Enter L'orenta and be dazzled by the rainbow-colored selection of delectable gummy candy on offer. Whatever you're craving at the moment, they've got something soft, chewy, and delightful that you won't be able to put down. They provide a wide selection of iconic sweet delicacies that you'll want to try for yourself.
Whether you're a die-hard Gold-Bears fan or prefer to eat something a little tangier, they've got something for you. Albanese gummy bears, of course, are a must-have for every candy buffet. In no time, your stomach will be grumbling from these delectable goodies.
When you buy bulk gummy candy, the variety of shapes, colors, and flavors is nearly limitless. Take a look around, then stuff your tummy with some bulk gummy! You can't go wrong with this for birthdays or any other festive occasion. Get started today and stock up on bulk gummies! You will not be sorry.
Types of gummy candies
Candy parties are a fantastic way to help you commemorate special events. It also helps expand your candy shop's customer base and daily sales. Customers adore gummy items, regardless of anything.
Rings
Gummy Peach Rings from L'Orenta are the same Peachie O's you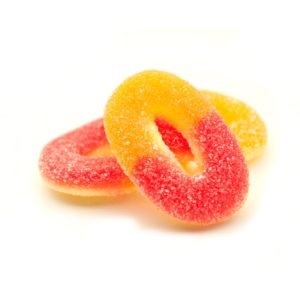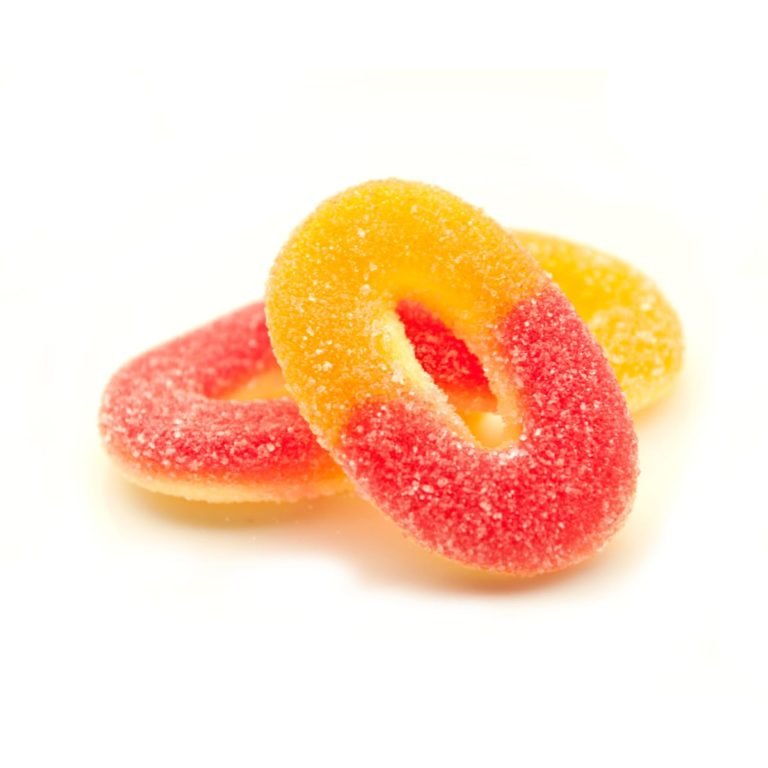 loved as a youngster! These sweet peach candies are soft, chewy, and delicious, transporting you back in time and keeping you going back for more.
There is sugar or sour powder in ring-shaped gummies. The peach ring is the most prevalent and popular taste. Green apple, melon, blue raspberry, peach, strawberry, and aniseed are among the other tastes available. Albeit they are usually coated in chocolate.
Bottles
Cola bottles are cola-flavored treats in the shape of traditional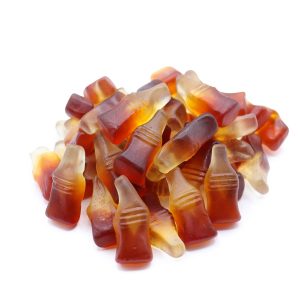 Coca-Cola bottles. A number of companies produce these. Sweets known as "Fizzy Blue Bottles" are often offered in a pick-and-mix variety.
They're shaped like cola bottle candies, but they're usually sour and come in blue and pink colors. The narrow rims around the sides distinguish "Blue Bottles," a version from another business. That is chewier and thicker with a sweeter taste.
Twin flavored gummies
These sour, bright-colored twin candies are full of taste and make a great addition to any birthday party spread. They're also a great treat for your kids because they're free of the dangerous fats present in many other candies. Plus, L'Orenta's gummies contain no gluten, dairy, wheat, or soy, making them suitable for everyone.
When you taste the fat-free Sour twin cherries and other twin combos, get ready to pucker up and enjoy your new favorite delicacy. These eye-catching colorful sour gummy are a hit with kids and make a great addition to any birthday party buffet.
Gummy bears
There's something about these 12 gummy bear flavors. These are high-quality candies that you will not be able to put down. Cherry, pink grapefruit, watermelon, strawberry, orange, blue raspberry, lime, grape, green apple, mango, pineapple, and lemon are among the flavors available.
Gummy worms
Gummy worms are one of the most popular gummy candy flavors. You can let these scary crawlers snake into your mouths and tummies in a variety of colors and flavors.
Prepare to pucker up as you savor this sweet and sour confection. The fat-free pleasure you've been waiting for is L'Orenta's Sour Neon Gummy Worms. 
L'Orenta's enormous inventory of bulk candy includes everything you'll need to put together a candy buffet. You can also stock your candy store or fill your vending machines. Bulk candy purchases are helpful for a variety of reasons.
You can get all the bulk candy you need in one spot and have it transported right to your venue, whether you're buying mints like peppermint candy for a big event or saltwater taffy for summertime pleasure. Hope you have got a  guide to bulk gummy candy and enjoy reading this.