9 Healthy Snacks to Curb Cravings | L'Orenta Nuts
Cravings are inevitable, but that doesn't mean they have to be unhealthy. There are an infinite amount of ways to curb cravings without loading up on carbs and calories. Luckily, we have a lot of ways to help you start. To be precise, we plan on discussing 9 healthy snacks to curb cravings, no matter what the craving is.
We will touch on 3 snacks for each category your craving could fall into. Those being:
Let's jump in head first!
Salty Snacks
What could be better than salty and cheesy? 
If that sounds like the perfect fit for you and your tummy, then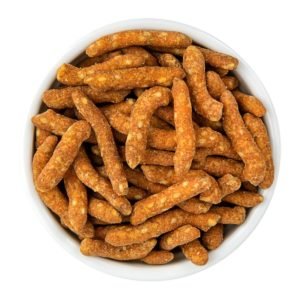 these Cheddar Sesame Sticks are worth a try! They are hearty, crunchy, and perfectly salty. Not only will they hit those cravings alone, but they are a fantastic add-in to a mix you already love!
One serving, which is 100g, is loaded with 6g of fiber, and 10g of protein. Along with those is:
2g of calcium

4g of iron

2g of potassium
Enjoy that salt you crave whilst also loading your body with healthy nutrients!
Are you indecisive and prefer a mix?
Have no fear! Along with all the great solo suggestions, there is always a great blend waiting just around the corner. In this case it's the Deluxe House Mix. A healthy mix of:
Salted cashews

Hazelnuts

Pumpkin seeds

Almonds

Skinless peanuts
This is perfect if you have a hard time choosing what you want to eat. Just grab a handful of this and have a little bit of everything to match that salty craving! Tree nuts are packed to the brim with nutrients that are essential for proper body function. You won't be treating just yourself, but your body as well.
What if you want something salty and energy boosting?
We have you covered there, too. Roasted and Salted Pumpkin Seeds are one of the healthiest snacks available. They come with plenty of vitamins and minerals that will fuel your body and your brain, no matter what setting you eat them in! Consume them by the handful, or throw some into your favorite trail mix, cereal, or granola. You can even get creative and add them to baked goods for an extra boost!
Each serving of pepitas (pumpkin seeds) is 30g and is only 170 calories. Along with the low calorie count comes protein, calcium, vitamin D, zinc, and selenium. 
Sweet Snacks
Are you looking for a fruit to curb that sweet craving?
Give Dried Apricots a try!These treats are naturally sweet, and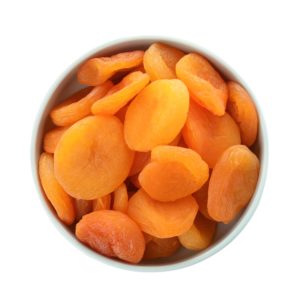 have a smooth but chewy feel to them. Apricots are great on their own, but they can be added to both desserts and meals alike; adding a bit of sweetness to anything on the menu. Next time you want something sweet add these to:
Pork roast

Grilled chicken

Pasta

Baked goods
Apricots are a great source of vitamin A, C, and E, along with many beneficial antioxidants. This snack will satisfy your sweet tooth while also nourishing your body.
Do you want a variety of sweet and a bit salty?
That is where the Very Berry Mix would fit right in. This trail mix comes with a good blend of sweet fruit, and almonds, making it hit nearly every craving on the list. Everything that is included is:
Raisins

Dried cranberries

Golden raisins

Whole almonds

Dried strawberries
The added almonds also provide a nice crunch, breaking up the texture of all the chewy sweets that are mixed in.The best part, however, is all of the nutrients your body gains access to when you choose this as your snack option. This treat is also soy, wheat, gluten, and dairy free! Since it is a vegan blend almost everyone can enjoy it!
Even chocolate lovers can enjoy a healthy snack!
If chocolate is the only thing that will satisfy that sweet tooth, grab yourself a bag of Sugar Free Dark Chocolate Almonds. Almonds themselves are full of nutrients, but so is dark chocolate! Both of them combined will provide you with plenty of antioxidants and protein.
These are another great treat that are versatile and tasty. A handful of these can be added to nearly anything, but we suggest:
Oatmeal

Chia pudding

French toast
With these, feeling guilty for wanting sweets is virtually impossible. Enjoy that sweetness and load up on vitamins in the process.
Spicy Snacks to curb cravings
Are you a big fan of wasabi?
If the answer to that question is yes, then you are in luck!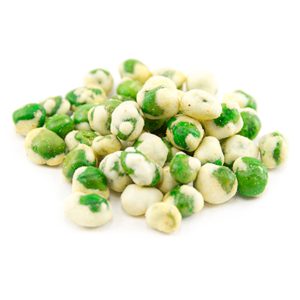 L'orenta will end your search for spice with these Wasabi Peas. They start with crunchy green peas and coat them in a thick layer of spicy wasabi. The heat will satisfy your taste buds, while the fiber and protein will go straight to work in benefiting your body.
This snack is especially great if you are on the go, or need a treat in between activities. The size is convenient, and they are easy to eat no matter what the setting looks like. Enjoy 28g of peas per serving, with only 120 calories coming out of it.
Have you ever given spicy fruit a try?
If so, you know just how tasty fruit can be when spice is added. If not, now is definitely the time! Chili Mangos are just as delicious as they sound, and they come with no fat and a low calorie count. Each serving also comes with calcium and iron, so your body will not be lacking strength!
Mangos are great for boosting your immune system, as well as helping your heart and digestive system. Next time you can't decide between sweet and spicy, have both in one treat!
Even trail mix lovers can enjoy a bit of heat.
If spice is what you are craving, give the South Texas Heat mix a try. Within this blend is:
Pecans

Butter toasted peanuts

Honey roasted peanuts

Toasted corn

Pumpkin seeds
It has a nice mix of all kinds of crunchy treats, and the flavor combination will not disappoint! Trail mix is one of the healthiest snacks, and this one is no exception. The treats found in the South Texas Heat are unique by themselves, but when combined will provide a spicy and salty snack that you will love, while loading you with hidden nutrients.
Snacking can be healthy, and satisfy those pesky cravings all at once. No matter what you are craving, refer to these 9 healthy snacks to curb cravings! Try something new, or visit some old favorites. Either way, you will finish feeling satisfied and full.