5 Red Candies For Your Party | L'Orenta Nuts
5 Red candies for your party is an easy and cost-effective way to add a dash of color to any event, from weddings to corporate gatherings. Sadly, most event planners fail to take advantage of this. Candies can have a significant impact on the overall atmosphere of an event. They come in varying colors and flavors, making it the favorite of most individuals. Here's how candy can raise the bar at your next event. 
Events To Make Outstanding With Red Color Candies
Birthday Bash 
Birthdays occur all year. So why not celebrate the next one with 5 red candies for your party? We have candies by color section at the L'Orenta gourmet Nuts & Goodies store, making it simple to arrange a candy buffet with the general concept of the celebration. You might even match candy colors to a beloved figure for a child's party, such as all red for a Disney Princess or Lola bunny.
The Shower for the Newborn 
A candy buffet at a baby shower would benefit significantly from the color-coded candy option. Colors such as red can be used to provide a fun and neutral backdrop for a project. Make your baby shower event stand out by using creative containers of varying sizes and heights, as well as red candies.
A Shower For The Bride-to-be
Why not include a red candies show in the bridal shower you're organizing during your wedding season or that of a friend or client? Even if it's rose gold or red. The wedding colors or the bride's chosen colors are also acceptable options. Planning for a candy buffet can ensure you get the red hue and the desired goods.
Valentine's Date Event
This is a perfect moment to organize your sweetheart's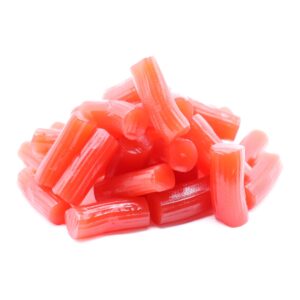 Valentine's date night. It's also a season for red, so why not take advantage of the opportunity to make yours a memorable one with red candies? You can make the day unforgettable by eating licorice strawberries, jelly belly cherries, twin cherries, sour wild strawberries, or wild cherry gummy bears. All of this is easily accessible through pop-up stores.
Picnic Get-together
It's time to make your friends and family's picnic memorable. A candy buffet based on color or taste can provide the finishing touch of red to any outdoor gathering. To ensure that you have enough sweets for your buffet, prepare them ahead of time.  For every 20 attendees, we propose two candy jars. 
Using Red Candy Creatively During Events
Red Candy Goodbye Bag
Make enough red candy gift bags for your visitors. If you have additional bags, you may refer lb shops to friends who want more sweets.
Red Candies Are a Great Way to Tie Your Event's Theme Together
We know one thing about candy by color: it's bright! It makes a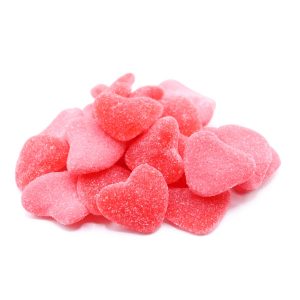 venue pop. Using a single color candy can help draw attention to a specific area. You can even wrap the candy in personalized messages or make fun candy combinations. 
Playing With Your Food Isn't Always Wrong!
Candies with uniform colors can be used to play fun games, especially when children are around. Candy games are captivating, intriguing, and fun. Games such as "candy crush," where players try to collect candies of the same color in order to win, are enthralling and memorable.
Favors are Similar-colored Candies for Your Guests to Choose From
Beautiful, red candy buffets. In a bowl of candies of the same hue, everyone chooses their preferred flavor. You can include the event's theme here. For business parties, employ monochromatic colors and brand culinary crafts. So your happy guests may return and enjoy their candy cart at their leisure, you should extend the rental period.
Final Thoughts 
These 5 Red candies for your party make preparing for an event quite simple, as it is both stress-free and quick to complete. Red candies for your parties is an easy and cost-effective way to bring color to any celebration. Since it comes in different flavors, red candies will please even the most discerning palate. Incorporating candy into an event will significantly impact the overall mood and energy of the gathering. Make your event stand out by ordering your red candy from L'Orenta store at affordable prices to make your event unique in various ways.