On April 5th, the United States celebrates National Caramel Day. While no one knows exactly why this holiday exists, caramel has been prominent in many recipes since the 1700s. There are a lot of choices when it comes to caramel. Here are 5 caramel candies for national caramel day.
The top 5 caramel candies for National Caramel Day are:
–   Milk Chocolate Caramels
–   Dark Chocolate Blood Orange Caramels
–   Milk Chocolate Sea Salt Vanilla Caramel Bites
–   Dark Chocolate Coffee Caramels
–   Milk Chocolate Sea Salt Caramel Almonds
 We've all heard of caramel, but what exactly is it? Caramels are brown candies made from corn syrup, fat, sugar, and milk. They are made by heating a sugary syrup and stirring in milk and fat precisely until a pliable material forms. Caramel can be crunchy, syrupy creamy, or chewy, and this versatile concoction is so celebrated that it needed a national holiday.
Milk Chocolate Caramels
 Simple doesn't mean boring. Straight forward milk chocolate caramels are a great go-to staple when caramel is on your mind. Their simplicity is what makes them an attractive choice as there's no fluff hiding either the chocolate or the caramel. It's an old-fashioned pairing that has served as the backbone of evolving caramel recipes.  
These will be a hit among kids because they aren't fussy, and the taste is familiar. Send your child to school with little satchels of milk chocolate caramels so their classmates can celebrate the day.
Dark Chocolate Blood Orange Caramels
The more adventurous and dynamic will dig the dark chocolate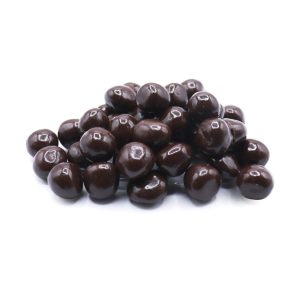 blood orange caramels. Blood orange is a strong flavor that is allowed to shine against the bitterness of dark chocolate. It doesn't get lost in the creamy caramel, which provides a bit of needed sweetness against the drama of blood orange and dark chocolate. 
These pair great with fruity cocktails for a night out or at a get-together at home. If you're planning something lively on National Caramel Day, sneak these treats into the center of the table to sweeten up the event.
Blood oranges are also in season from December to May, so these are a great way to say goodbye to the winter citrus season.
Milk Chocolate Sea Salt Vanilla Caramel Bites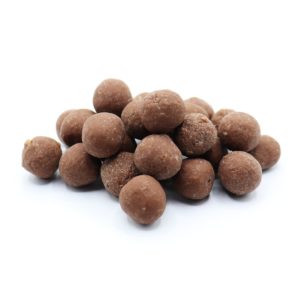 Vanilla is a familiar flavor, and it holds its own when mixed with caramel. Nothing showcases this better than milk chocolate vanilla sea salt caramel bites. Matching its sweet subtlety to its milk chocolate coating, it's a perfectly flavorful treat for the more traditional people in your candy circle.
These are great as a work treat that you can put out on your desk on April 5th. Since they're familiar without being boring or bold, almost everyone who comes into your space will leave happier because they have caramel in hand.
Dark Chocolate Coffee Caramels
For the coffee connoisseur in your life, dark chocolate coffee caramels are just the ticket. Coffee is a deep flavor that pairs well with traditional dark chocolate while still tasting distinctly like your favorite morning beverage. 
These caramels are great at the dessert table. Since most people who enjoy coffee have a cup with their dessert, having these within snacking distance will give their coffee a sweet punch that elevates their sipping experience. Consider serving these next to a caramel cake at the end of your National Caramel Day celebration.
Milk Chocolate Sea Salt Caramel Almonds
While most people have seen a regular chocolate-coated almond, it's rare to encounter a caramel concoction on an almond as delivered by milk chocolate sea salt caramel almonds.
A French chef in the 1960s was the first to introduce sea salt to caramel and we're glad he did! This sweet, salty, and crunchy choice rounds out our list because they would be perfect in homemade goodie bags that you can hand out to friends and neighbors on National Caramel Day.
Even though caramel is only a few hundred years old, it is now a word widely used when describing foods like wine, olive oil, and honey. It's such a pleasant flavor, we give its qualities to other unrelated foods because we enjoy it so much.
Caramel is worth celebrating, and these 5 caramel candies for National Caramel Day are a flawless way to show your love for this ubiquitous sweet.