5 Labor Day Snacks | L'Orenta Nuts
Labor Day is an annual holiday that commemorates workers' social and economic accomplishments in America. It also celebrates the contribution of American laborers to the achievements and growth of the United States of America. It happens on the first Monday in September. Here are 5 Labor Day Snacks. 
Labor day originated from the labor union movement, especially the eight-hour day movement. This group championed eight hours for work, eight hours for recreation, and eight hours for rest. This coming Labor Day is a great time to enjoy with friends and family. It is also a perfect period to talk about the past achievements of notable workers in America. What better to do this than eating snacks while walking down memory lane. 
However, before we talk about the five labor day snacks you will enjoy this holiday, let's look at the origin of Labor Day. 
Origin Of Labor Day
In the 19th century, trade unionists suggested a day to celebrate labor. This is because of the growth the labor movement and the trade union has experienced. Every country picked different days to celebrate labor. While numerous countries chose May 1 as their labor day, the United States of America chose the first Monday of every September in every year. Knights of labor and the Central Labor Union in the United States were at the forefront to ensure this day was possible. The first state to adopt this date and declare it an official holiday was Oregon in 1887. When the date became fully official in the United States in 1894, thirty states were already celebrating labor day every first Monday in September.  
Top 5 Labor Day Snacks 
During this special Labor day holiday, we have specially curated 5 fantastic snacks that will add to the flavor and specialness of this amazing holiday.
Toasted Corn
If you want to try something new, our toasted corn is a perfect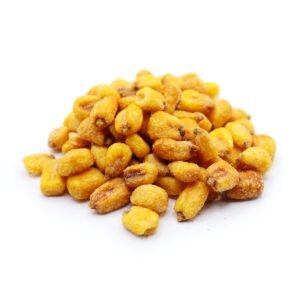 choice. This delicious and crunchy snack will fully satisfy your tastebuds. Before our teams roast the corn kernels, they soak them in water. After which, they lightly salt the corn kernels. This gives this amazing snack the ideal crunch bite. It also has a slight coating that gives it an added flavor that will satisfy your cravings. Just ensure that you store it properly to avoid getting rancid. Click here to get our special Toasted Corn. 
Chocolate Malted Milk Balls 
This is the perfect snack to indulge your chocolate cravings. Our chocolate malted milk balls take your palates to heaven and back. This crunchy and tasty snack has a milk chocolate coating that gives it a distinctive flavor. You should add this to your labor day snacks. Apart from its special flavor, it also has numerous health benefits. It has numerous antioxidants and nutrients that will significantly lower the risk of life-threatening diseases like stroke, cancer, heart attack, and other heart diseases. Click here to get our Chocolate Malted Milk Balls. 
Caramelized Chocolate And Sea Salt Cashews 
You will love this special snack at first bite. The roasted cashews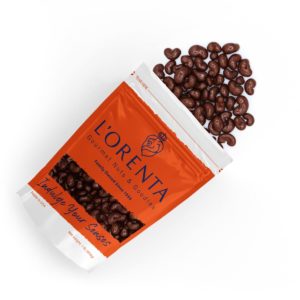 have a first coating of crunchy toffee and a second coating of sweet milk chocolate. After which, it was dusted with sea salt. Without any doubt, you will fall in love with this snack. In addition, cashews are also rich in nutrients. So you are enjoying the amazing flavor and numerous health benefits of this snack. Click here to get out Caramelized Chocolate and Sea Salt Cashews.
Peanuts Snacks
Our peanuts snacks are the best you will find around. They are made specially to tickle your tastebuds. These snacks are a perfect fit for the labor day celebration. Not only are they delicious, but they also offer numerous nutrients and health benefits. Some of them are;
Roasted And Salted Peanuts(With Skin)
You will make out roasted and salted peanuts, your favorite snack at your first bite. This fresh snack works in every gathering. This is why it is perfect for the Labor Day celebration. This snack is also rich in fiber, protein, and other amazing nutrients. It will also significantly reduce the risk of heart-related diseases. Click here to get our delicious Roasted and Salted Peanuts(With Skin). 
Roasted And Salted Peanuts(no Skin) 
Our special roasted and salted peanuts are perfect. It also has no skin so that you can enjoy the raw flavor inside. It also has numerous nutrients including antioxidants, fiber, and protein. Our special roasted and salted peanuts(no skin) will offer tasty flavor and several health benefits. Click here to get out Roasted And Salted Peanuts(Without Skin). 
We have a variety of numerous peanuts snacks that will offer your tastebuds a burst of flavor and satisfaction. Click here to access all the Categories of peanuts snacks. 
Final Thoughts 
This coming labor day is another holiday to celebrate the achievement of our past and present leaders in the workforce of America. It is also a day to celebrate ourselves and our achievements. Finally, it is a day to spend with friends and family. When you celebrate, enjoy the highlighted snacks with your loved ones. They are not only delicious, but they are specially curated for this holiday.