5 Inspiring Pink Candy Buffet Ideas | L'Orenta Nuts
Organizing a party is a lot of work. You have to think about all the important details that will make a difference for the guests. You pick the music, the colors and theme of the decoration, the perfect place…and the most important thing: the food! Depending on what you are celebrating, you can of course go for a whole course with a food service company or create your own salted or sweet buffet.
Have you ever thought about creating a gummy buffet for a special occasion? ! It is a very creative option for you to have fun with and delight your guests (especially kids!). The sight of colorful, tasty, and vibrant candies is really exciting! 
Once you have decided you want to create a candy buffet, here are the steps we recommend you to follow to make it a huge success: 
Choose your theme first to adapt accordingly to the decorations and the content of the buffet. 

Choose the colors of your candies matching the theme! For example, pick green, white and red candies for a Christmas celebration, blue and red for a Spider-Man birthday party for a boy, or different variations of pink for a girl's night party! 

Measure the quantity of the candy first! Make sure you have accurate numbers of guests. It would be sad that there is no candy for everyone … or that you finish the party with 10 extra pounds of candy! The proportion of bulk candy is based on the percentage of guests present at the event. If you have any doubt about the quantity you should get, do not hesitate to reach out to us, we will be happy to help you evaluate it!

The bigger the event, the more diversity of candy should be on the table. If you have less than a hundred guests, you will need from 6 to 8 different types of candies. The buffet will also look more fun. 

You can also add to your buffet some items that are not candy to spice it up such as popcorn, cakes, nuts, or dried fruits! Everybody will get a taste of what they like. 

Do not forget the sanitary aspect of your buffet! Place each candy in one container or tray with different sizes adapted to the candies you choose. The containers can be of glass, plastic, transparent or colorful. Do not limit yourself and have fun with your theme.

Always put next to the table (strong enough to support everything) napkins, gloves, plates, and the right utensils to pick the candy. Each utensil should also have a jar to be put it back after use so the table does not become a mess. 

Add decorations in the room and around your candy buffet to really create a beautiful experience for your guests.

Prepare bags to take candy home! We all love to go home with some free items and it is even more true when it is good candy. Prepare bags for your guests that will be available for them to take their favorite candies home so they can enjoy them for days after the party. Beautiful souvenirs guaranteed!
Alright, now that we have told you how to create and organize the perfect candy buffet, we will give you some occasions inspirations to choose our best products for. 
Of course, the ideal occasion to create a candy buffet is for a kid's party! You can organize an event just for your kids to have fun with their best friends or to celebrate their birthdays. 
They will love to have a buffet with lots of candies in different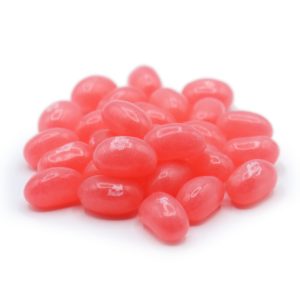 colors and types. Have you thought about mixing jelly beans cotton candy bubble gums, jelly beans, and lollipops? You can also add to the mix some chocolate-covered treats. 
If your kids have a party for Halloween, you can mix our special sour candies with spider and worms shapes! Let your imagination go crazy! 
However, for the health of your kids, decide in advance if you want to candy buffet to be accessible during all the party or only for a few hours to avoid the sugar rush during the event!
We love the sparkling rose cordials for a bachelorette party. Not only they are really elegant, but they are also delicious! We filled them with a rose-flavored liquid (alcohol-free!). They will be amazing with a delicate white and pink decoration in the room. 
For a simple girls' night watching a movie, we recommend you to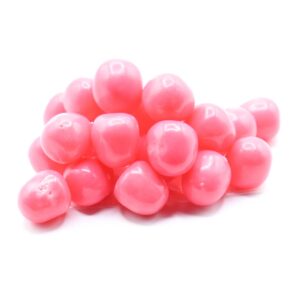 choose the pink grapefruit sours. The crisp outer shell is filled with a grapefruit-flavored gummy candy on the inside. It is the perfect balance between sour and sweet!
And of course, for Valentine's Day or just your date night of the week, you will love the candy sandy hearts! Delicious, full of flavor, and soft, they will make you want to hug and kiss your partner even more! Have a bite of the candies or share them with your loved one! 
Which candies will you choose for your buffet? Share with us the most beautiful pictures of your event!