5 Caramel Candies for National Caramel Day | L'Orenta Nuts
Caramel lovers unite! April 5th is National Caramel Day, and what better way to celebrate than enjoying some of the yummiest caramel treats? Which is exactly why we have gathered up 5 caramel candies for national caramel day! 
Of course, you can celebrate by enjoying some of your own favorite caramel goodies, but why not branch out and try something new? 
After giving these a try you won't look back.
Everyone knows caramel is delicious, but just how is it made? Let's talk about it!
How is caramel made?
Caramel is actually really simple to make, and can be made at home easily. The only ingredients you will need are:
You start by adding sugar to a pan, and heating it slowly until it starts to melt. It is easy to burn, so it is crucial to continue stirring until it is completely dissolved!
Once melted, add in the butter and stir up a storm! If it begins to bubble you are on the right track. After stirring in the butter entirely, add in the cream and salt and continue to mix. Give it a taste, and allow the mixture to cool. Voila, you have homemade caramel!
Now, on to the treats.
Milk Chocolate Caramels
This is easily one of the most classic ways to enjoy caramel! Milk Chocolate Caramels are a simple treat that features both caramel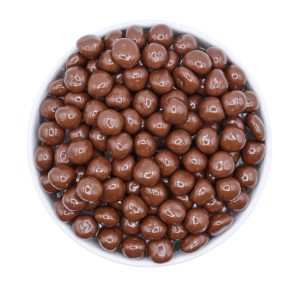 and milk chocolate in a way that neither are overpowering. Rather, you get to enjoy a bit of both.
A serving size comes to a total of 30g for only 140 calories. They have 0g of trans fat, as well. So enjoy these without having to worry about anything but being forced to share! 
Dark Chocolate Blood Orange Caramels
These Dark Chocolate Blood Orange Caramels are the perfect option for anyone who enjoys fruity treats. Each dark chocolate sphere is loaded with caramel and sweet blood orange flavoring. They are a staff favorite, and it makes sense why! 
While these are the perfect little treat on their own, you can easily add these into other desserts for a fantastic pop of flavor! We recommend:
Milk Chocolate Vanilla Sea Salt Caramels
Just when you thought caramel couldn't get any better, these show up. Milk Chocolate Vanilla Sea Salt Caramels are little buttery spheres of chocolate, full of vanilla and sea salt caramel.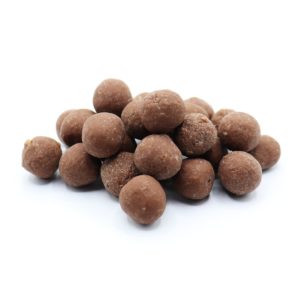 Salted caramel by itself is a divine treat, but with vanilla and chocolate added in? These are absolutely irresistible.
These are the perfect treat for yourself, or to give out as a gift. Anyone who receives a bag of these will soon have a full tummy and a happy brain. Moreover they won't be able to thank you enough for introducing them to such an addicting snack.
Dark Chocolate Coffee Caramels
Coffee is one of those flavors that blends well with just about anything; but mixing it with caramel is definitely one of the best routes to take. That is exactly why L'orentas Dark Chocolate Coffee Caramels will be one of your new favorites!
These gourmet treats start with a rich, coffee infused, caramel that gets coated in a shell of premium dark chocolate. Dark chocolate is not only delicious with caramel, but it is known for its high antioxidants and nutrients. Meaning, this treat will taste great and make your body feel great too!
Milk Chocolate Sea Salt Caramel Almonds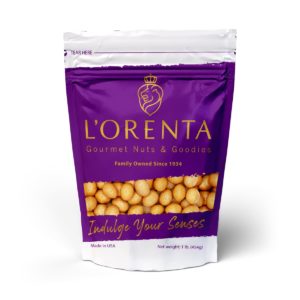 Last on our list of 5 caramel candies for national caramel day, but definitely not least, is Milk Chocolate Sea Salt Caramel Almonds. Almonds alone are beyond tasty, but L'orenta has found a way to make them even better. They start with premium roasted almonds, and coat them with sea salt caramel, followed by many layers of sweet milk chocolate. 
This treat is perfect if you are craving a good crunch with your sweet caramel this April 5th. Give them a try and see just how quickly the bag will vanish!
Much like other candies, these make the perfect addition to many sweet treats! Try adding some to: 
Trail mix

Shortbread cookies

Biscotti

Granola bars
Adding these caramel almonds to any treat will enhance them, and make them even more delectable than before!
This April 5th make sure you take advantage of this fantastic holiday and load your tummy full of the best caramel treats around! Find some new favorites, or revisit some classics; either way, eat plenty of caramel!