Are you a fan of candied products? Can't your kids seem to get enough candied products at the end of the day? A candied product has a candy coating on it or is candy itself. Candied products consist of fruits, dry fruits, nuts, and a variety of other ingredients. Candy can help you relax and improve your attitude. In this article we list 10 staff favorite candied products, we'll talk about candies, their health advantages, and 10 amazing and delectable L'Orenta candies that our staff loves and that your kids will too.
A Candy A Day Keeps Depression Away
You may believe that candy makes everything better, but science now backs you up. Candy bliss is a real phenomenon, and candy has legitimate health advantages.
Continue reading to find out why candy is such an important aspect of our lives and a fundamental component of happiness—and why you should be happy about it!
Good Times and Candy Go Together
We associate candy and sugar with some of our fondest memories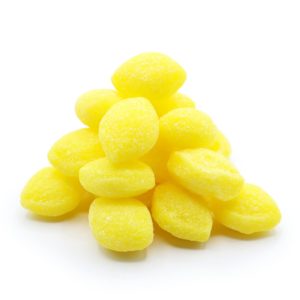 and life experiences. We eat cake on birthdays. The Easter Bunny offers us delicious treats in buckets. It's all about the candies on Halloween. 
As a result, candy and sugar have become associated with celebrations in our minds due to their central position in our best moments. We associate candy with feelings of happiness, comfort, love, friendship, and family. Even if we aren't celebrating anything, consuming a piece of candy releases feel-good brain chemicals that provide a welcome respite from our otherwise stressful life.
The Science Behind High Sugar
While some skeptics deny the sugar high, parents all across the world disagree. Per scientific discovery, candy and sugar profoundly impact the brain.
When you eat sweets, the sugar enters your stomach and enters your bloodstream quickly. After being in your blood, it doesn't take much time for it to approach your brain. 
Although your brain only accounts for 2% of your entire body mass, it absorbs 50% of your body's sugary energy. Your brain is addicted to sugar! Why is it so fond of sugar? Sugar triggers the production of dopamine in the nucleus accumbens, a part of the brain associated with reward, novelty, and ambition. Dopamine is a neurotransmitter that is essential for processing emotions. In reality, it not only assists us in visualizing the rewards but also enables us to take the most necessary actions to obtain the reward.
The Benefits of Eating Candied Products
Candy also offers various physical health benefits, such as:
It decreases the risk of heart attack and stroke:

Dark chocolate is high in antioxidant flavonoids, which are good for the heart and reduce your risk of stroke and heart attack. Consuming this calorie-dense delicacy regularly can lower your risk of stroke and heart attack by 39%. Another study found that eating one candy bar per week cut the risk of dying from a stroke by 46%.
Decelerating cancer growth:

GECGC is a chemical found in cocoa beans. It can help your body slow down the fastest-growing cancers, such as cervical, colon, and leukemia. It not only slows cancer's growth but also accelerates its elimination.
Ensuring you live much longer:

According to science, if you consume candy at least a few times a month, you will live longer than those who don't. According to scientists, we can thank the antioxidant phenol and the chocolate ingredient cacao. These free radicals can cause catastrophic damage to your body if left unchecked. It also improves your immune system.
10 Amazing and Staff Favorite Candied Products
Are you a big admirer of candied goods? Are you nodding your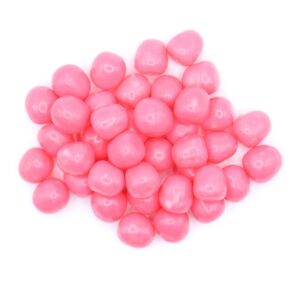 head in agreement? So now is the time to taste some of our favorite candied delicacies. They will not only lift your spirits with their deliciousness, but they will also provide several health benefits, and everyone will like them. We've produced a list of the top 10 L'Orenta candies that our staff members enjoy the most. Here's the rundown:
On Which Occasions Can We Use Candied Products?
Thinking about fusing our candies on occasion, but you don't know which? L'Orenta's candied products will surely make any occasion lively. You can use L'Orenta's candied products on the following occasions:
Birthday Occasion

Patriotic

Wedding

Ester

Anniversary

Valentine's

Mother's Day

Christmas

School Programmes

Halloween

Thanks Giving Ceremony

Programs to Get Well Soon

Reception

Baby Shower

Graduation
Candy is chock-full of health and mental benefits, and it also tastes delicious. To summarize, candy is good for your mind, body, and mood! We hope this article on 10 staff favorite candied products informed you about the candies and their benefits. The L'Orenta candies are delicious!