10 New Gummy Candies at LorentaNuts.com | L'Orenta Nuts
The word "Gummi" has its origin in Germany and it means Jelly sweets. Gummies are very popular. They are known for their various shapes and flavors. They mostly copy the shapes of living things, especially animals. We have added 10 new gummy candies at Lorentanuts. These gummy candies come in exciting colors, flavors and shapes. Below the 10 new gummy candies at LorentanNuts.com
Gummy Turtles
These Jelly Filled gummy turtles are tasty and fun. They also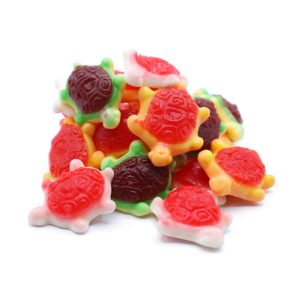 come in three layers of flavor and colors. The outer shell of these gummy turtles has two different textures and colors. They also have interlocked circles that look incredibly real. The bodies that have the delicious cream flavor inside them, on the other hand, have playful and separate complementary colors. You will fall in love with this candy before you take the first bite. Get our Gummy Turtles here. 
Gummy Unicorn 
Our gummy unicorn comes in an assortment of four various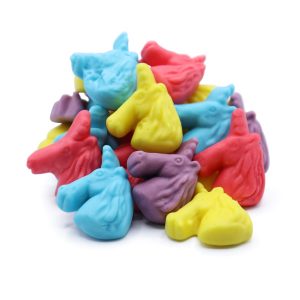 amazing fruit flavors and colors. The red unicorn has a strawberry flavor, the blue unicorn has a raspberry flavor, the yellow unicorn has a lemon flavor and the violet unicorn has a grape flavor. This gummy and chewy candy will tickle your tastebuds. They are also an excellent addition to parties or gatherings. Click here to buy our Gummy Unicorn. 
Gummy Swirly Fish
These fantastic gummy swirly fish candies are bursting with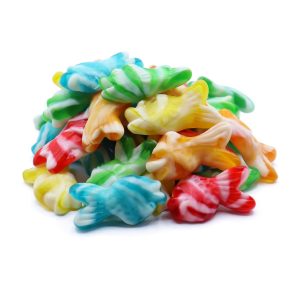 strawberry flavor that will make your taste buds tingle. They also come in five different colors. These colors are yellow, green, red, blue, and orange.  They also have white swirls. This soft and chewy gummy is an excellent addition to satisfy your sweet cravings. Click here to get our amazing Gummy Swirly Fish. 
Gummy Tropical Frogs 
These gummy tropical frogs with green jelly filling are chewy,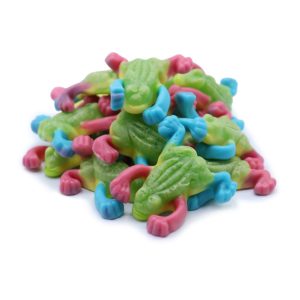 amazingly sweet, and soft. This frog-shaped candy is the right candy for many reasons. The burst of cola flavor the jelly filling has will have you rushing to finish the pack. Also, the different color combinations these frogs have will make you love it even before you take the first bite. Click here to get our Gummy Tropical Frogs.
Gummy Whales
Gummy whales have a jelly filling. It's a great candy to serve at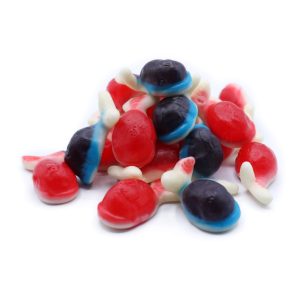 beach parties and other water-related parties. Also, this mouth-watering gummy candy has the unique quality that comes with confectionery animals. Bursting full of flavor and colors, these gummy whales are the perfect candy to tickle your taste buds. You can also surprise your kids after school with this amazing treat. Click here to get the Gummy Whales. 
Gummy Crocodiles
This is another great candy out of the newly added 10 new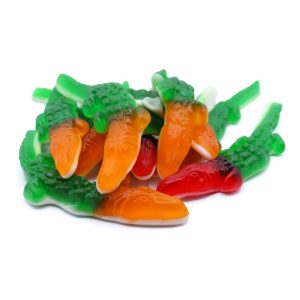 gummy candies at Lorentanuts. The tangy, fruity, and tasty flavor of our gummy crocodiles makes them unique from others. They also come in different combinations of vibrant hues that make them perfect for color-themed and kid parties. They are a great addition to your candy table. One thing is sure with our gummy crocodiles, they will fully satisfy your sweet cravings. Click here to get our Gummy Crocodiles. 
Gummy Glazed Donuts 
These fat and gluten-free gummy glazed donuts will trigger your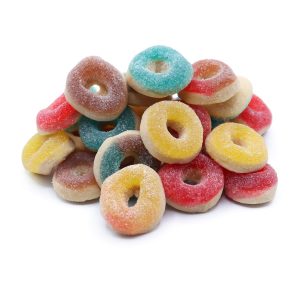 childhood memories. They also come in different and exciting colors that give a visual feast even before you get a taste. They are also bursting with different flavors including lemon, raspberry, and chocolate. These sweet candies also have a fine sugar coating. This gives it an additional texture and flavor. This candy is perfect for satisfying your palates. Get the Gummy Glazed Donuts here. 
Gummy Mini Fried Eggs
These pleasantly delicious gummy mini fried eggs are perfect for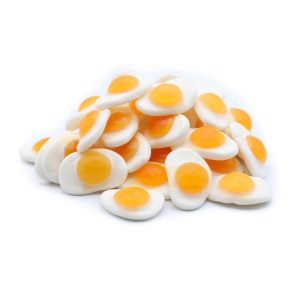 any small or large gathering. They are also bursting with a juicy peach flavor that will tickle your tastebuds. Don't be deceived by their simple white and egg appearance. You will enjoy every bite of these candies and you will still want more. That's how tasty they are. Click here to get our delicious gummy mini-fried eggs. 
Gummy Double Twin Cherries
Our gummy double twin cherries are fat and gluten-free. These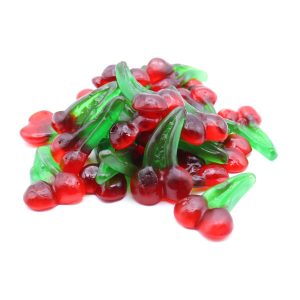 delicious, soft and chewy candies come in two vibrant green and red color tones. Their cherry flavor will take your tastebuds to heaven and back. You will surely take a deep satisfactory sign with each bite. Get our gummy double twin cherries here. 
Gummy Spicy Mangoes
Our sour, delicious and spicy gummy spicy mangoes are a perfect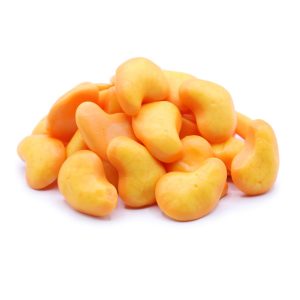 addition to your candy table. They are bursting with a spicy flavor that will offer your taste buds an amazing combination of spice and sweet taste. They also taste like real mangoes, just with spices. These candies will also fully satisfy your sweet cravings. Click here to get our gummy spicy mangoes. 
Final Thoughts 
Gummy candies are a perfect addition to your candy tables. The highlighted 10 new gummy candies at Lorentanuts will produce your palates with an amazingly delicious flavor and experience. You can get them for your kids' parties. You can also use it to surprise them after a hard day at school. Nothing brings a satisfactory smile to kids' faces better than our gummy candies.