10 New Candies at LorentaNuts.com | L'Orenta Nuts
Candies are engaged with some of the best memories of our life. We eat cake on birthdays. It's all about the sweets on Halloween. After the big game, everyone goes out for ice cream and candies. We've added 10 New Candies at LorentaNuts.com that you may enjoy anywhere.
In this post, we'll go over the uses of ten new L'Orenta candies and where to consume them, the advantages, and more in-depth information about these adorable candies.
The jelly filling in these gummy whales comes in red and blue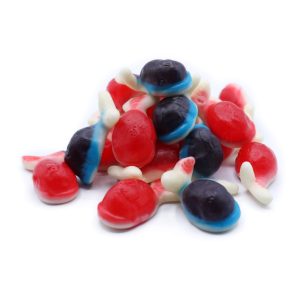 colors. The blue hue is flavored with raspberry, while the red color is flavored with strawberry. Thus, 
These are perfect for a party with a blue, red, and white theme! 

Try these delicious candies if you're tired.
The white belly of these gummy green frogs is a nice touch. The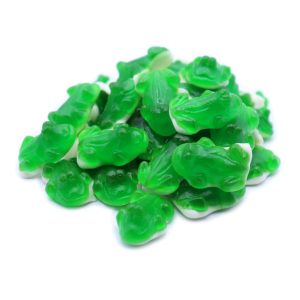 shape of this jelly sweet is that of a frog. Each gummy delight is wonderful, fresh, soft, and chewy! The taste is tutti-frutti. So,
Green frogs are a fun addition to any green-themed party or candy buffet.

You can offer it to a child whose favorite animal is a frog as a present!
Our Sour Triple Layer bears are chewy bears that start sour and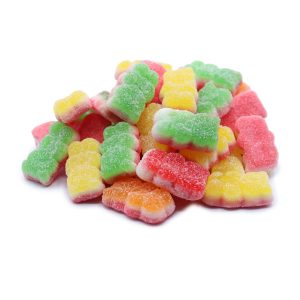 eventually sweeten up. Each sour triple bear is shaped like a classic teddy bear. Each bite-size bear has multiple layers, each with its unique flavor and color. Orange (orange), red (strawberry), yellow (lemon), green (apple), and white (white) are some of the colors and flavors available (strawberry). Thus,
They're a bright treat that'll go well with any candy buffet or party favors.

Your sour tooth will be satisfied!

These can be used to decorate cupcakes, as well as for a baby shower or other special occasions.
These jelly-filled turtles have a cream flavor on the interior. Pink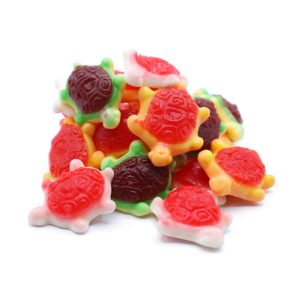 (caramel) and white (cream), yellow (caramel) and orange (cream), green (caramel) and yellow (cream) (cream) are the three colors. So,
These turtle-shaped gummy sweets are ideal for a candy bar or special occasion.

Any child who adores turtles should receive a gift.
These strawberry-flavored jelly swirly fish come in five colorful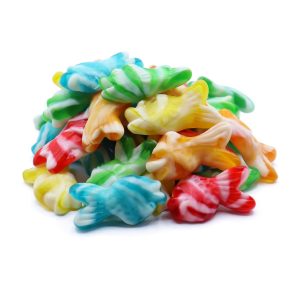 hues with white swirls. With a cool white swirl running through it, it's in red, green, orange, and yellow. These fish come in a variety of colors, including red, yellow, orange, green, and blue. Thus,
They're soft and chewy, and they're a fun complement to any bright event or gathering.

This fantastic jelly swirly fish will satisfy your sweet and sour tooth.
These fruit-flavored gummy unicorns come in a rainbow of pastel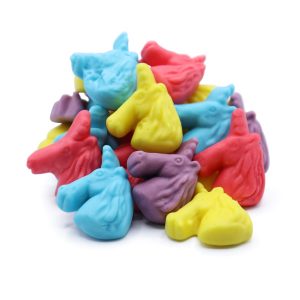 colors. The red has a strawberry flavor, the yellow has a lemon flavor, the blue has a raspberry flavor, and the violet has a grape flavor. This jelly product is in unicorn shape and comes in four colorful hues.
Unicorns are becoming increasingly trendy, and this customer-favorite gummy candy is a hit at any gathering.

These delicious and chewy candies are perfect for stocking bulk bins or adding to any gathering.
We coat these delicate, fluffy gummies in our blend of Chamoy,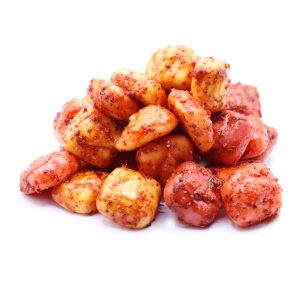 Tajin, and other spices, resulting in the most delectable sweet and sour Mexican candy this side of the border. The chamoy sweets are fresh if they are sticky and ooey-gooey. This stuff is sticky by nature.
Cherry, orange, lemon, and strawberry flavors abound in these. We create them in small batches to ensure the highest possible quality, taste, softness, flavor, and consistency. 
You can serve it as a snack, or at any gathering.
The Chamoy Jolly Rancher gummies come in a variety of flavors.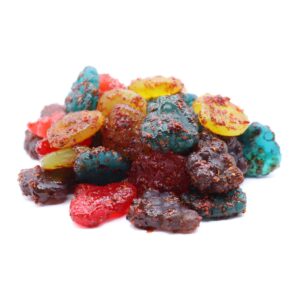 Blue raspberry, green apple, cherry, grape, and watermelon are among the flavors available. To make the most delectable sweet and sour Mexican candy, we coat soft Jolly Rancher gummies with our exquisite mixture of Chamoy, Tajin, and other spices.
As a smooth, delicious, and fresh candy
These delectable Chamoy rainbow belts will tantalize your taste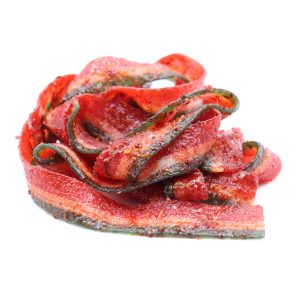 senses, but beware: they will bite back! There are sugar, spices, and tangy Chamoy on the surface. Our unique method of manufacturing this delightful sweet will delight your taste buds. These are smooth, delectable, and delectable.
You can use it as delightful snacks
Premium gummy peach rings are coated with our exquisite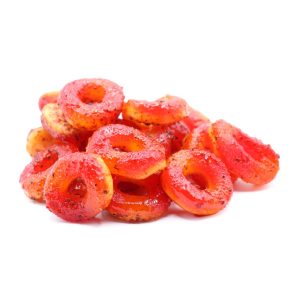 coating of tajin, spices, and tangy Chamoy to create our soft Chamoy peach rings. Our unique method of manufacturing this delightful sweet will delight your taste buds. These are smooth, delectable, and delectable.
Used at a gathering

As a present

As a delicious snack
So this is it: 10 New Candies at LorentaNuts.com. Try these 10 new candies at LorentaNuts.com that are delectable candies and gummies to add a burst of flavor to your day. Have fun with your candy!