10 Brown Candies For Your Next Event | L'Orenta Nuts
With your busy schedule, you're probably looking for a last-minute favor to make your party memorable or the proper treats to tempt your guests at your next event. Search no further! We've got you 10 brown candies for your next event. 
Brown candies are the perfect addition to your next event. These little brown candies will thrill your guests. So it only makes sense to have brown candies at your next party or get-together. Brown candy for your next event is the way to go!
10 Brown Candies For Your Next Event
Brown candy is an essential part of any candy buffet, but it's also a great way of tying in your party's color scheme. So whether you're throwing a fall festival or a brown-themed wedding, there are plenty of ways to incorporate this versatile color into your get-together.
Brown Candy for Weddings
Brown is one of the most popular colors for weddings. It's natural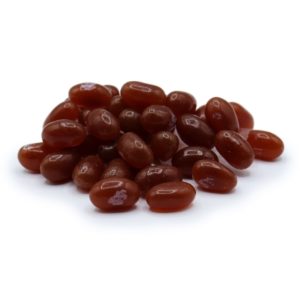 and earthy, bringing light to a warm palette. So whether you use it as an accent or as the primary color, brown will get a sense of warmth and comfort to your special day.
From a chocolate fountain to brown bonbons to caramels on the tables, there are plenty of ways to incorporate this favorite brown candies into your wedding. The best part is that you can easily tie in other colors like copper, gold, and silver.
Brown Candy Buffet Ideas
Fountains are an excellent idea for parties because they're delicious and exciting. Chocolate fountains are a surefire way to make your parties memorable, from birthdays to weddings and everything in between. Brown candies are great for weddings, parties, and events. They can be used as favors or even as decorations.
Some of the best brown candies to include in your next event are 
More Than Just Chocolate Candy
When shopping for candy, it's so easy to get stuck into the bright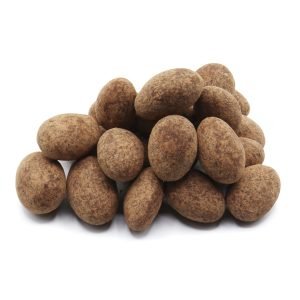 colors and sweet, fruity flavors. And while we don't think there's anything wrong with a classic chocolate truffle or a caramelly taffy, we feel like brown candies get overlooked far too often. Sure, they may not be as flashy as their counterparts, but these candies have the goods when it comes to flavor and texture.
The best thing about brown candies is that they are low maintenance. They are easy to mix, match and coordinate with other color treats. Since they have a neutral hue, it's easy to use them on any occasion. Brown candies also work well for corporate events, themed delicacies, or your following party favors! Shop our collection of chocolatey confections today!
Whether you're hosting a holiday party or looking for a unique gift for your loved ones, you can't go wrong with any of these delicious brown candies. We've got you covered, from jelly beans to cinnamon pecans and everything in between.
Our new "candy by color" feature
At L'Orenta's, we love the color. And a lot of other people do too. So we are always on the lookout for new ways to make life easier for our customers. We're so excited to announce our latest feature: candy by colors. Now you can search through our extensive inventory of candies based on your favorite colors. It's perfect for a themed event, or you want to include candy in your color scheme. When you're planning a party or event, the colors you select can help set the tone and mood, and we're here to help with that!
Do you need pink candies for a wedding, purple candies for a fundraising event, green candies for St. Patrick's Day, red candies for Canada Day, blue candies for a baby shower, black candies for Halloween, or yellow candies for Easter? We've got sweets by color just right for any occasion! Finding the right candy to match your event just got easier! With our new candy by color feature
Final Thoughts
Brown Candies are a perfect addition to any event. Browse their selection, and you are sure to find something that will suit the occasion in one way or another. If you plan to add these 10 Brown Candies For Your Next Event, contact L'Orenta today and make it a sweet time for everyone! The selection of brown candies is appealing and varied, making it easy to find something that every guest would enjoy.