as
Seen
on
TV
---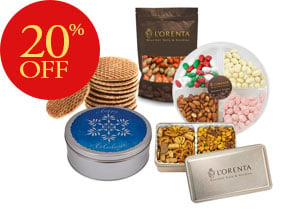 Get the TV Box now for less
Not everyone can win. Take 20% off the TV Box when you purchase today.
Buy Now
---
Enter to Win the TV Box
Enter and you can enjoy a decadent box of L'Orenta's best-selling goodies for free!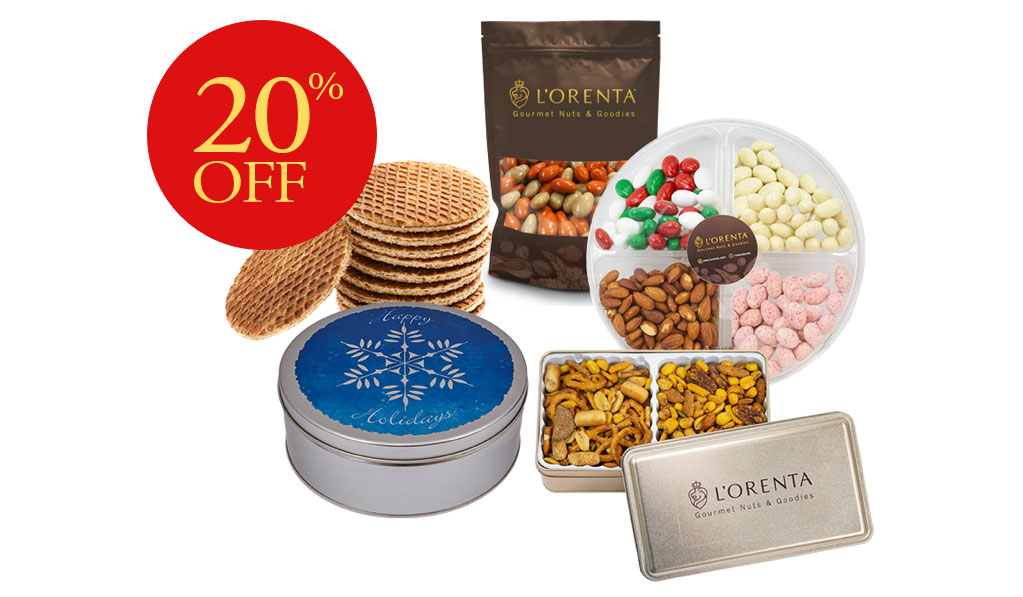 Frequently Asked Questions on TV Box
---
When will the winner be selected?
Stay tuned to our Facebook page where we will announce the winner.
What comes in the TV Box?
Cinnamon Pecans, Honey Toasted Pecans, Milk Chocolate Almonds, Candy Cane Almonds, Eggnog Almonds, Roasted & Salted Almonds, Holiday Chocolate Almonds, Pumpkin Pie Almonds, South Texas Heat, L'Orenta Crunch, and 1 Pack of Stroopwafels
Can I buy the TV Box now?
Of course! You can purchase the TV Box for 20% off today.
Have more questions?
We'd be happy to answer any questions you may have regarding our TV Box giveaway. Please feel free to contact us any time.
Get In Touch
Our Customers Love Us
---
Kay Madding Meyer
"I've relied on L'Orenta Gourmet Nuts for both personal and corporate gifts and have been consistently and thoroughly impressed with their product quality and selection, packaging, and overall attention to detail. Upon delivery, we get to enjoy those rave reviews from our family, friends, and clients too!! Thank You, L'Orenta! I never thought I'd find that European experience in my own backyard - or be able to share it with others across the US. You've made that dream a reality!"
Sonia Garcia-Thomas
"WOW! VERY IMPRESSED! The packaging and presentation of my order was beyond what I imagined. The chocolate covered gummy bears, pretzels, peanuts were ABSOLUTELY OUT OF THIS WORLD! Kudos to your team for going above and beyond in customer service-my faith has been restored in buying online. We will definitely be returning and will share my experience with everyone I know! Thank you!"
Joshua Ervin
"The first thoughts that come to mind when I think of L'Orenta Gourmet Nuts is quality and class. The packaging of each bag from L'Orenta is very elegant and to me that is very important. The taste of L'Orenta nuts is nothing short of excellence. I've tried all types of assortments and flavors of nuts from different companies and L'Orenta is the next best thing!"
Tag your photos on Instagram and share your love for
#lorentanuts
---