By: Sam Henselijn
In recent years, a growing awareness of the importance of healthy snacking has taken hold across the United States. As consumers seek alternatives to processed and sugary snacks, nuts have emerged as a popular and nutritious choice. Amidst this shift, L'Orenta Nuts has emerged as a leading innovator in the healthy snack space, offering a variety of premium nuts that cater to the palates and wellness needs of Americans nationwide.
L'Orenta Nuts: A Legacy of Quality Since 1934
L'Orenta Nuts is rooted in a century-old family tradition founded in 1934 on the passion for crafting exquisite nut products. Our commitment to quality extends to every step of the process, from sourcing the finest almonds, cashews, walnuts, and other nuts to roasting them to perfection. Our dedication to quality ensures that every nut we produce is not just a snack but a healthful delight.
What Sets L'Orenta Apart
In a market saturated with ordinary snack options, L'Orenta Nuts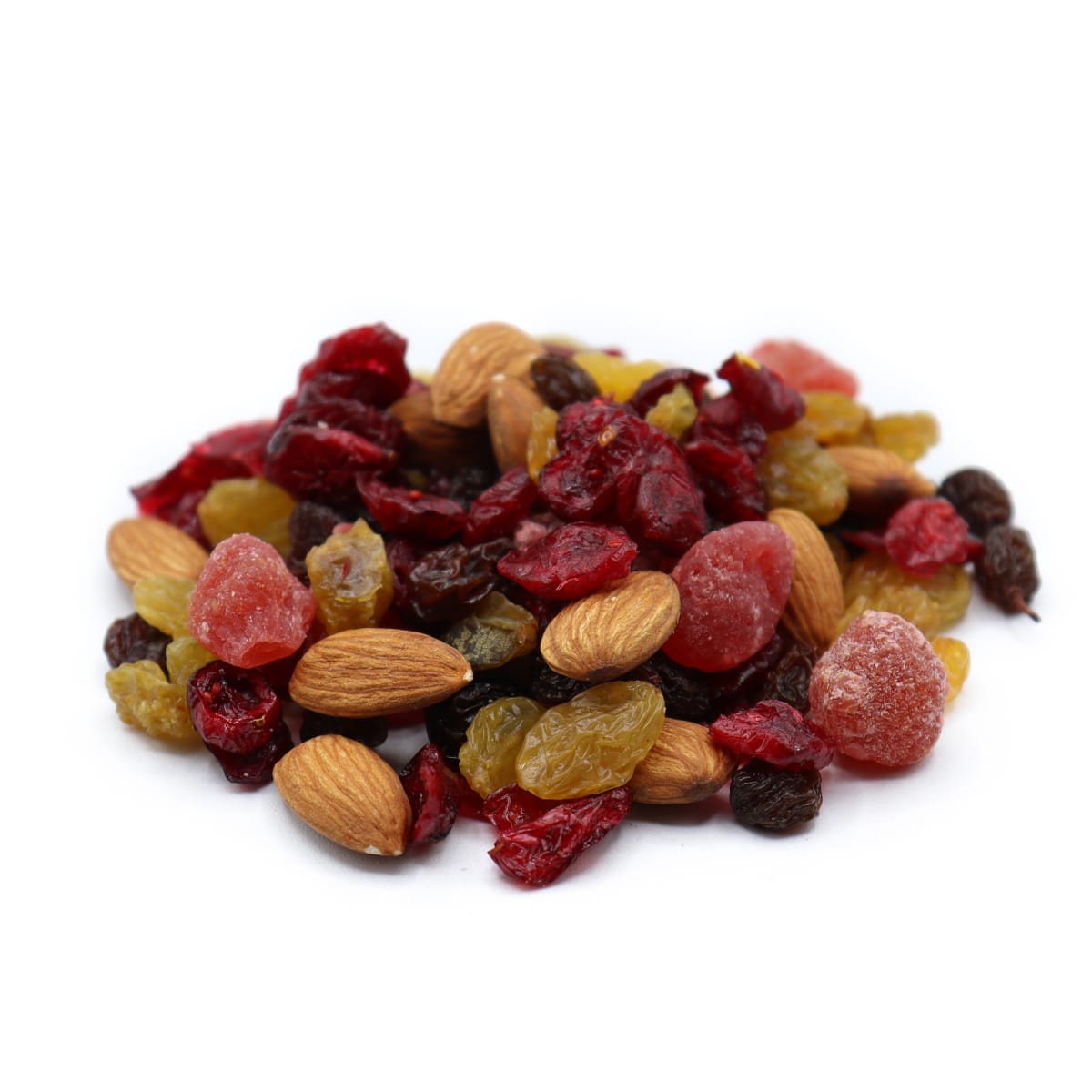 stands out with its unwavering commitment to quality and innovation. Unlike mass-produced nuts, L'Orenta's gourmet nuts are sourced from the finest orchards worldwide, ensuring impeccable flavor and freshness. L'Orenta Nuts LLC has recently been SQF Certified, which attests to the quality of food and safety standards. Our unique products will tantalize your taste buds.
Nationwide Nutritional Needs Met with a Crunch
L'Orenta Nuts understands the diverse nutritional needs of Americans across the country. Our nuts contain essential nutrients, including protein, fiber, and healthy fats, making them a versatile and wholesome snack. Whether you're seeking a quick protein boost before a workout, craving a fiber-filled snack to keep you energized throughout the day, or simply wanting to indulge in a healthy treat, L'Orenta Nuts has the perfect option for you.
The Health Benefits of Nuts
Incorporating nuts into your diet can provide a range of health benefits, including:
Heart Health: Studies have shown that regular nut consumption can lower LDL (bad) cholesterol, reduce the risk of heart attacks and strokes, and improve overall cardiovascular health.
Weight Management: Nuts are a low-calorie, high-fiber snack that can help you feel full and satisfied, making them an effective weight management tool.
Blood Sugar Control: Nuts contain healthy fats and fiber, which can help regulate blood sugar levels and reduce the risk of type 2 diabetes.
Cognitive Function: Studies have linked nut consumption to improved cognitive function and reduced risk of age-related mental decline.
Cancer Prevention: Nuts contain antioxidants, which help protect cells from damage and may reduce the risk of certain types of cancer.
Satisfying America's Diverse Palate
At L'Orenta Nuts, healthy snacking should be both nutritious and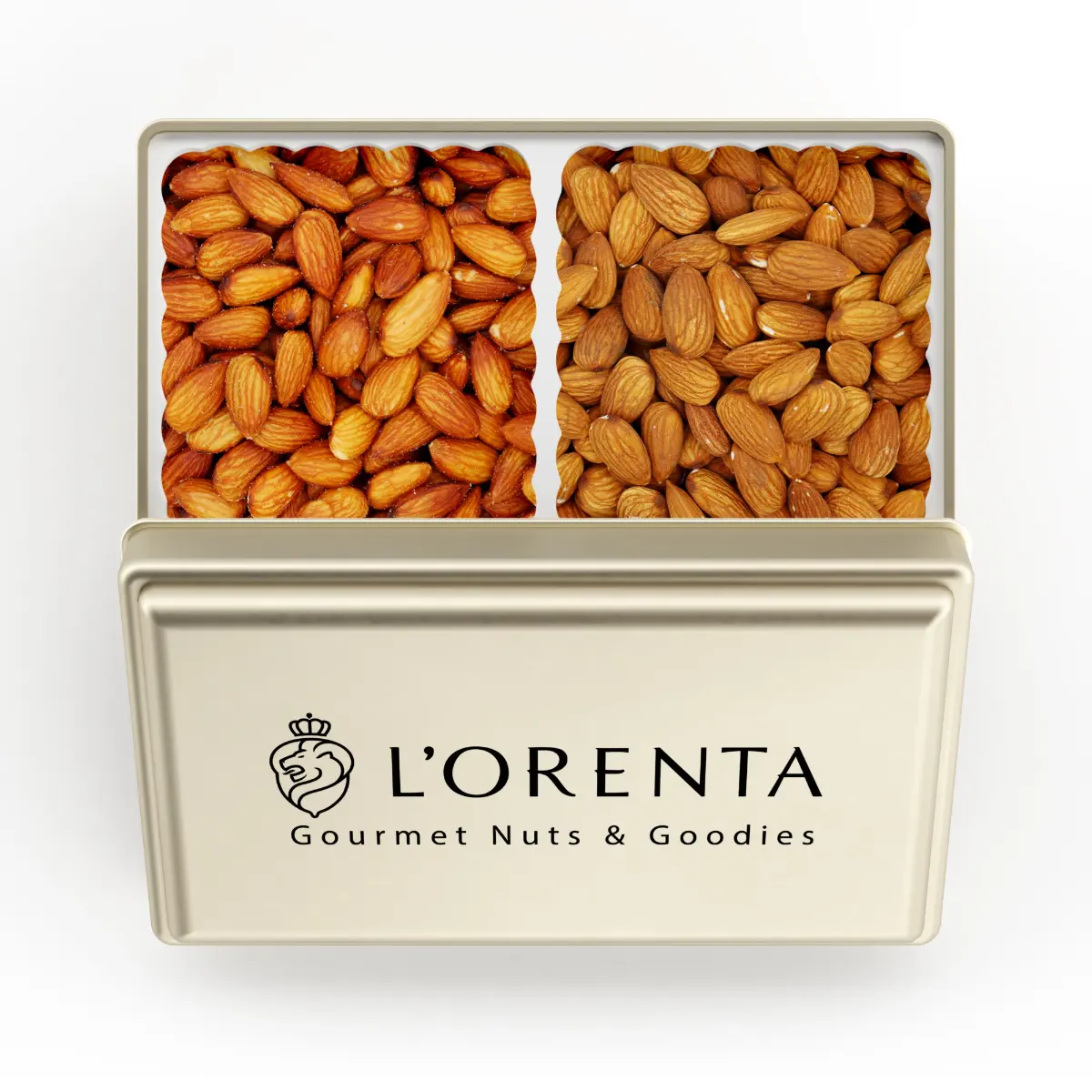 delicious. We offer a wide variety of flavors to cater to the diverse palates of Americans across the country. Whether you crave the sweet indulgence of our honey-toasted pecans or the savory goodness of our roasted and salted almonds, we have something to satisfy every craving. Our innovative flavor combinations, such as the sweet heat mix, butter toffee peanuts, and the tropical nuts and fruit mix, are a testament to our dedication to creating unique and exciting snacking experiences. 
Flavorful Innovations
Our passion for flavor extends beyond our individual nut varieties. We constantly explore new flavor combinations and roasting techniques to create innovative nut blends that will tantalize your taste buds. Our commitment to flavor innovation ensures that L'Orenta Nuts remains at the forefront of the healthy snacking industry.
The L'Orenta Promise: Freshness Delivered
We understand freshness is essential for maintaining our nuts'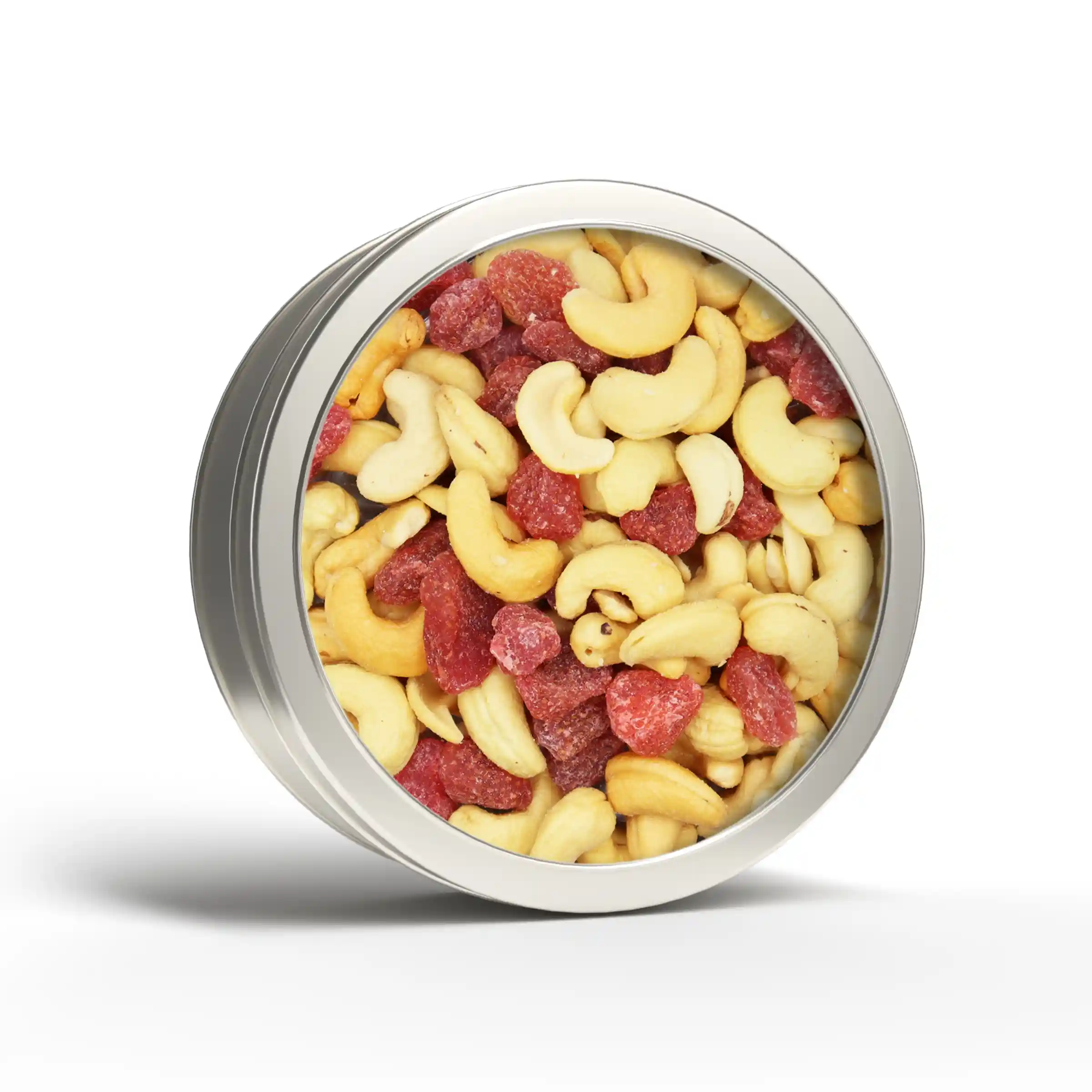 peak flavor and nutritional quality. At L'Orenta Nuts, we meticulously ensure every order is sealed for freshness and delivered with care across the United States. Our commitment to freshness ensures you receive the highest quality nuts every time. Read our article on How To Store Nuts Correctly. 
A Commitment to Sustainability
Our commitment to quality extends to the environment as well. We prioritize eco-friendly packaging designed to maintain freshness while minimizing our environmental impact. Our dedication to sustainability reflects our commitment to providing snacks that are good for you and the planet.
L'Orenta Nuts: Your Partner in Healthy Snacking
L'Orenta Nuts isn't just a brand; we're your partner on a healthier lifestyle. Our blog offers tips, recipes, and insights to help you make informed snacking choices. We believe that healthy snacking should be convenient, accessible, and delicious, and we're here to help you achieve that goal. Feel free to contact us with your product questions or to place an order.