Dive into the Cinematic Delight with Jelly Belly Buttered Popcorn Jelly Beans
Revel in the nostalgic essence of movie nights with the Buttered Popcorn Jelly Belly Jelly Beans. Each bean is a tiny explosion of premium popcorn flavor, blending the creaminess of butter with the distinctive taste of popcorn. As we mentioned in our recent article, Jelly Belly beans are great for movie nights and game nights. Escaping to your favorite movie theater has never been this effortless or delicious.
Did you know?: Jelly Belly Buttered Popcorn is one of the most popular Jelly Belly flavors. Buttered Popcorn is the second most sought-after bean, behind only the Very Cherry flavor.
These mouthwatering treats aren't just about the taste. Their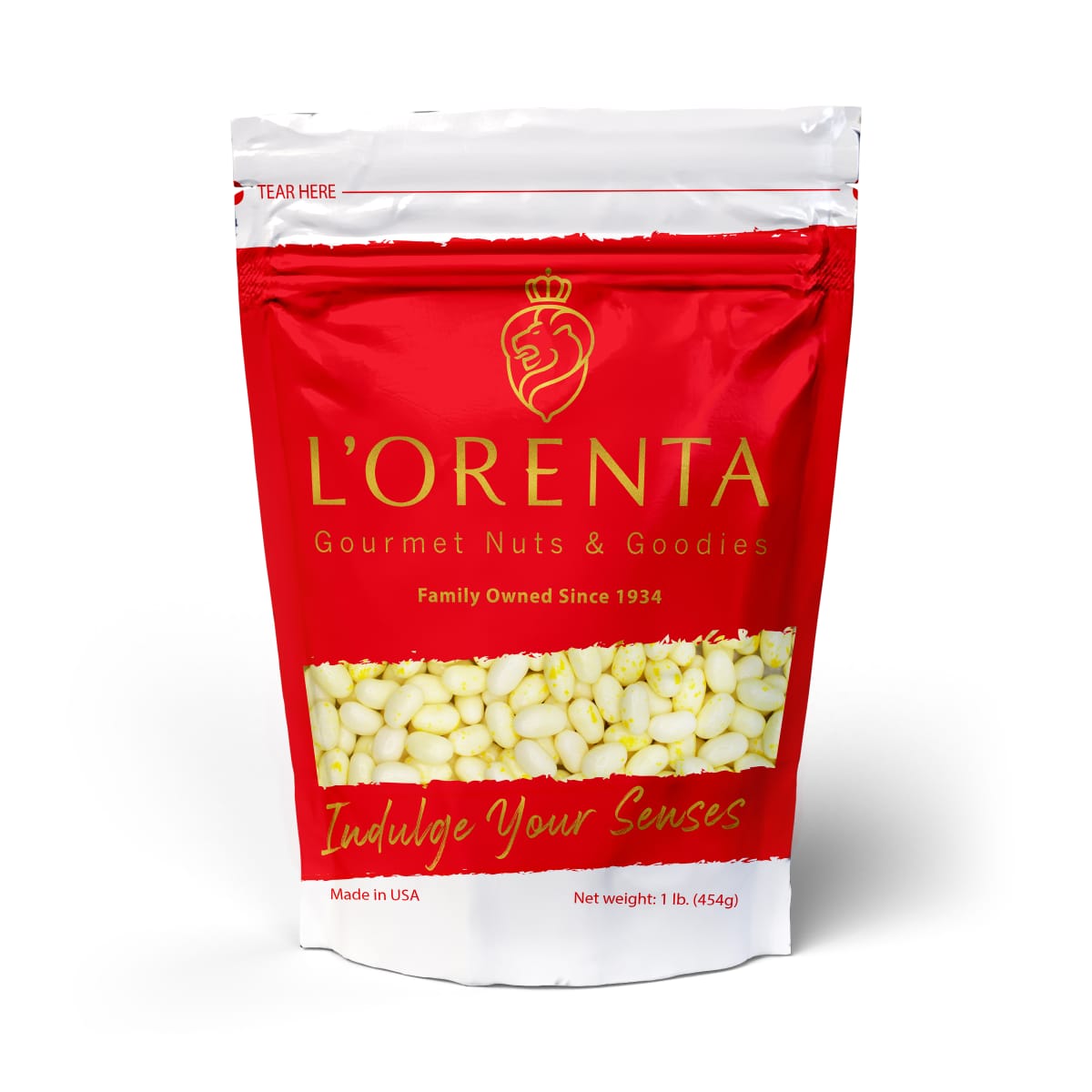 authenticity makes them a crowd-pleaser, replicating the exact flavor of buttered popcorn. And the love for them? Last year alone, candy fans ate enough of these Jelly Belly beans to circle the entire earth more than five times!
See some of our staff's favorite flavors of Jelly Belly Jelly Beans:
Ready to transform your snack time or movie marathons? Dive in, and let each bean teleport you to the cinema aisles. Choose Jelly Belly Jelly Beans from us at L'Orenta Nuts packed in these sizes, perfect for any occasion: 1lb, 5lb, 10lb, or a massive 20lb pack. The curtain is about to rise on your next flavorful adventure!