Healthy Spring Snacks | L'Orenta Nuts
Healthy spring snacks are an excellent idea for Spring. But when it gets warm outside, it's hard to think about something delicious and nutritious. However, something about being tan and in shorts makes you want to eat ice cream, popcorn, and chocolate. 
We all are aware that's not healthy, so how about some of these spring snacks? These snacks could easily fit into your spring adventures since it is easier to carry and bring to different occasions or functions. Continue reading to discover some nutritious and delicious snacks to enjoy during the spring season.
Celebrate spring weather with delicious snacks
Spring is in the air! People are spending more time outside now, getting ready for summer and enjoying the beautiful weather.
Spring is also a season that brings many popular holidays: Easter, Mother's Day, Father's Day, and Memorial Day, to name a few. These holidays involve family and friends getting together. This is the perfect time for hosting parties, get-togethers, and BBQs.
And what better way to celebrate than with some delicious snacks?
For extra fun, you can set up a snack bar with all of your favorite spring-themed treats – from trail mix in an array of colors to savory finger foods that are easy to eat on the go. Let your guests mix and match their treats for an exciting take on traditional spring snacks!
Six Healthy Spring Snacks
Here are some of the most incredible spring treats to nibble on.
Fruit skewers
If you want to eat healthily, fruit is an ideal snack. These are the most straightforward, most refreshing spring snacks!
Peeled and sliced, it's easy to eat in the car, at your desk, or while working out. And unlike chips or candy, fresh fruit satisfies your sweet tooth without packing on the calories.
Trail mix
Trail mix is an excellent snack to eat while walking, hiking, or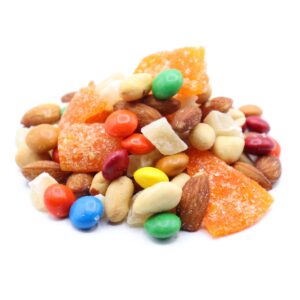 biking because it's light, easy to carry, and full of energy-boosting protein and fiber. You can buy trail mix in bulk at the grocery store and make combinations for your next adventure. 
Choose a mix of nuts, seeds, dried fruits, and some chocolate for an easy trail mix recipe. Spring snack mix is perfect for a springtime picnic or play date!
Dried fruits
Dried fruit is an excellent snack for the Spring. It can help you stay healthy when all of nature's bounty is not ripe.
Dried fruit is a convenient snack to take on hikes, camping trips, and other adventures. It is also an excellent snack for school lunches and between-meal munchies. Dried fruits have lots of vitamins, minerals, and other nutrients to help your body stay healthy. They are perfect Spring snacks for adults.
Banana chips
Banana chips are the ultimate snack. They are suitable for you,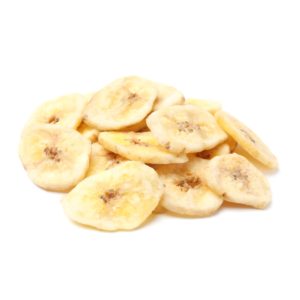 portable, and can be munched on anytime.
Banana chips are also a healthy snack for anyone who loves snacking but is trying to lose weight. Banana chips have very few calories per serving, so you don't have to worry about gaining weight when you snack on them. They are also rich in dietary fiber, which may help you maintain a healthy weight between meals.
Hummus with carrots and celery sticks
The best snack for Spring is hummus with carrots and celery sticks. Carrots are crunchy, sweet, and bursting with essential nutrients, such as vitamin A and beta-carotene. They are also inexpensive and straightforward to find in most grocery stores year-round. 
Celery sticks are the perfect companion to hummus: the light, fresh flavor of celery pairs well with the creamy texture of hummus.
Spring radishes with a lemon/salt dip
If you're looking for a spring snack that's healthy, delicious, and simple to make, look no further. Try Spring radishes with a lemon/salt dip.
This is a classic combination that makes a refreshing dip for spring radishes. Radishes are a great healthy snack. In addition to being low in calories and packed with nutrients, they also support muscle growth, improve heart health, and boost your mood. But, of course, they are also delicious and completely healthy.
Conclusion
So, here are the six healthy spring snacks. However, there are a vast number of healthy snack options for Spring. One key factor to keep in mind when picking snacks for this season and time of year is that many fruits and vegetables are coming into season. 
These provide many benefits and contain vitamins, minerals, and antioxidants, which will help your body fight against the ill effects of winter weather. In addition, these will add a nice flavor to any dish while having medicinal properties and helping to protect your immune system.