Are Cashews Healthy? | L'Orenta Nuts
For those of you wondering: Are Cashews healthy? Yes, they are. Cashews are health-improving nuts used in various ways beneficial to us. Some of the common ways these nuts are used in delicacies are via toppings and sauce. Cashews are famous due to their versatility and their enrichment purposes. Cashew nut is a delicious nut that we eat from time to time. Most of us don't even know the origin of this delicious nut. This article will look at some of the essential things you need to know about cashew nuts.
Origin Of Cashew Nuts 
Cashew Nuts originate from South America. There are also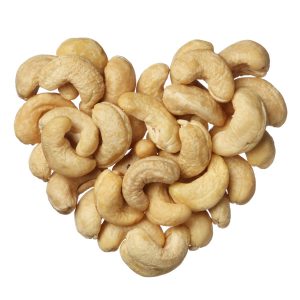 places in the Caribbean where you can find cashew nuts. These areas were the first places that cashew nuts were first seen. Cashew nuts have existed in these areas for over a thousand years. The Europeans first came in contact with this amazing fruit in the 1500s. From this point, they began to spread to other world areas, from Africa to India. In this period, cashew wasn't available in the United States of America. However, in the 1920s, they began shopping for cashew nuts in the United States. In the United States today, there are lots of cashew consumers. 
How Cashew Nuts Are Stored
When you purchase cashew nuts in bulk from renowned cashew nut platforms like L'Orenta Gourmet, it is vital to ensure you store them in airtight containers. Once stored in this type of container, you should also make sure they are kept away from heat or any space that has heat. If you have them around for a long time, you can opt to save them in your fridge.
Despite being used as snacks by lots of individuals, there are other various ways you can incorporate cashew nuts into your other delicacies. They make your meals delicious, and this could be very satisfying. 
Is Cashew Butter Healthy?
Cashew Butter is great for your health. First of all, it contains plant-based protein and several other minerals. It also has little polyunsaturation. Although cashew butter contains high calories, interestingly, for consumers, cashew butter reduces obesity in the body. Despite these benefits, cashew butter can add flavor and enrichment to your meal.
Are Cashew Nuts Heart Healthy?
Cashew nuts are beneficial for health, according to the National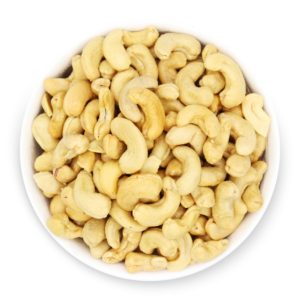 Center Biotechnology Information (NCBI). These health benefits will include fighting against diseases like heart problems and other conditions. 
Lowering Of Cholesterol
Cashew consumption is perfect for lowering cholesterol. Some studies prove that cashew nuts are also effective in other health aspects like inflammation and oxidative stress. Cashew Nuts also assist with lowering LDL while raising the HDL. The presence of HDL is what makes it possible for cholesterol to be extracted from the heart to the liver. It is in the liver that this cholesterol is broken down. 
Research carried out by the New England Journal has shown that consumption of cashew nuts has prevented the deaths of individuals suffering from heart ailments, respiration sickness, and cancer. In summary, heart health benefits in cashew nuts, such as fibers, unsaturated fatty acids, antioxidants, protein, vitamins, and fibers, ensure the heart's anti-inflammatory and anti-carcinogenic capabilities.  So if the question bothering your mind has been "Are Cashews healthy?" From these details mentioned you now know cashews provide consumers with lots of health benefits.
Are Cashews A Healthy Snack?
Cashews are healthy snacks that contain a very rich flavor. They have become one of the most delicious nuts in the United States. They are very delicious, so they serve as snacks for many people. There are various cashew products you can get from renowned platforms like L'Orenta Gourmet Nuts and Goodies. They offer cashew products like the following:
There are Roasted and Salted cashews which are flavored in a way that gives the consumer a tasty and satisfying experience. They are enriched with nutrients such as copper and iron, which are great for reproducing red blood cells in the body. You can buy them here. 
Another cashew product is Butter Toffee Cashews. These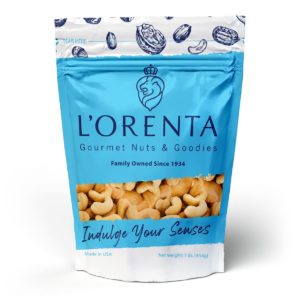 cashews will serve as the perfect snacks to help with your cravings. You can use these mouth-watering cashew snacks to gift your loved ones on a special day in their lives. If you want to purchase one of these, you can get them here.
If you are looking for cashew snacks with a unique flavor different from others, you should go for the Wasabi Soy Cashew. This cashew snack is spicy with a great creamy flavor to leave you wanting more. They are packed with essential nutrients that will surely give you some of the best health benefits. You can purchase these mouth-watering cashew snacks here. 
Final Thoughts
Are cashews healthy? Of course, Cashews are packed with various health benefits that will improve your health in the long run. They provide you with health benefits, and they also serve as the perfect snack that will leave you satisfied after every consumption. If anything is stopping you from consuming cashew nuts, the details in this article have given you a reason to make cashew one of your favorite snacks in 2022.