5 Best Candy For Valentine's Day | L'Orenta Nuts
February may be in the middle of winter, two months past the great Christmas and New Year's holiday celebrations, but it is also the time for the greatest romantic holiday of the year: St. Valentine's Day, on the 14th of the month. 
Even though St. Valentine's Day is supposed to be celebrated with significant others, people also take the opportunity to give thanks for their friendships. But how did this all begin?  How did it become the day for romantic gifts like candy, roses and more?
Here is the back story:
In ancient Rome they used to celebrate a young man's entry into adulthood, or his rite of passage, during an event called the Fertility Festival which lasted several days, beginning on February 13th. 
The opening day of the festival was dedicated to peace and love.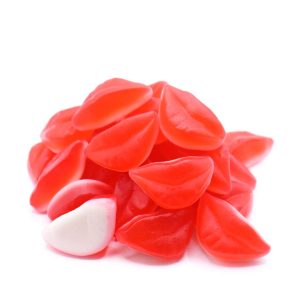 During the second day, February 14, the names of willing single women were placed into an urn and one name was drawn by each young single man. These paired couples became partners for the following year, and although there was no guarantee of commitment, marriage would often be the result.
In the fifth century the Christian church created a competing holiday, focused instead on celebrating a Christian saint remembered for his devotion to love (Saint Valentine). This new tradition did not include the ritual of single males drawing the names of potential partners. To make up for this, young men created gifts of written greetings of affection, and they would present these to their love interest on the 14th of February.
This tradition spread and evolved over the years so that during medieval times in England the names of single men and women were again put into urns and drawn in pairs. This practice was made official when King Henry VIII declared February 14 Saint Valentine's Day in 1537.
More Of Valentine's history
By the 1840s, St.Valentine's Day as a holiday to celebrate love had taken firm hold in the English-speaking world.  The conservative victorians idealized the rituals of courtship, and showered each other with elaborate cards and gifts decorated with cupids and roses.
At this point, Richard Cadbury, of the British chocolate manufacturing family, recognized a great marketing opportunity and in 1868 started selling chocolates in beautifully decorated heart shaped boxes that he himself designed.
In fact, Cadbury cleverly marketed these gift boxes as having a dual purpose: they could then be used to store romantic mementos, from locks of hair to love letters, after all chocolates had all been eaten.
Thus we came to have the Valentine's Day we know today, involving gifts of candy, flowers, greeting cards, and more.
 A few more interesting facts about St. Valentine's Day:
People consider pink and red the colors of love.
According to the National Confectioners Association, around 65% of Americans believe that the packaging of Valentine's Day candies and chocolates should be red and pink.
Roses are the flowers of love.
The favorite flower of Venus, the Roman goddess for love, beauty, desire, sex, fertility, prosperity, and victory, was the red rose. So it's no surprise that roses make up the most popular Valentine's Day bouquets.
Valentine's Day is a popular holiday to get engaged
A 2017 study by diamond retailer James Allen found that 43% of millennials chose Valentine's Day as their ideal day to propose or to accept a proposal.
Valentine's Day is for pets as well
According to the National Retail Federation, 27% of  people who celebrated St. Valentine's Day in 2020 said that they planned to buy gifts for their pets. Spending on Valentine's Day gifts for pets has also grown significantly, going from $450 million in 2010 to more than $1.7 billion in 2020.
Men and women prefer candy to flowers
Both men and women prefer to receive chocolates over flowers, according to the National Confectioners Association. Their survey found that chocolate sales represent 75% or more of Valentine's Day candy purchases.
The perfect place to get your favorite Valentine's Day candies are at L'Orenta Gourmet Nuts and Goodies.    
Here is a sampling of our great Valentine's Day selections that will show your loved one that you care.  
We begin with Sanded Hearts Gummy Candy. Fresh, soft, and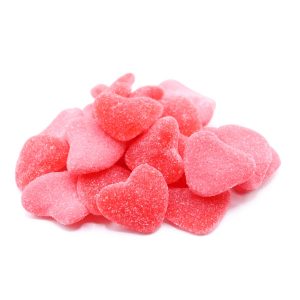 yummy red and white gummy hearts with a sanded sugar coating and a slightly sour taste!! Share your sweet hearts with your loved ones, they will be sure to thank you!  
Another selection is Gummy Candy Red Lips.  Plump and perky, these cherry flavored gummy lips have a fluffy marshmallow base.  The jelly filling is sure to make your tastebuds dance from enjoyment!  
For those who enjoy a variety of candies in one dish, we have the Red and White Bite Snack Tray.  It includes four of your favorite treats in one convenient resealable party tray.
Included in this delicious set you'll find. Red chocolate covered cherries and White chocolate covered gummy bears. Also included are Red fish gummies and White chocolate toffee cashews. Mmmmmm!
We also have our famous Valentine's Chocolate Gems! These bite-sized gluten-free milk chocolate pieces are coated in your favorite Valentine's themed colors.  Red, white, purple, and pink! 
What's knot to love about our Love Knot Tin gift set filled to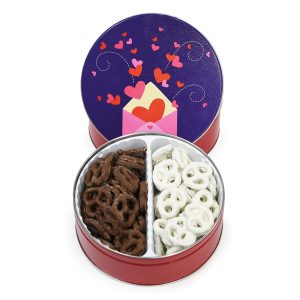 the brim with pretzel-y goodness!
This set includes milk chocolate covered pretzels and yogurt covered pretzels. You never have to choose between the two again.  Isn't that expressing the true meaning of Valentine's Day?