10 Bulk Jelly Belly Jelly Beans For Your Next Event | L'Orenta Nuts
Organizing incredible events is what we all love to do! With the right guests and the right food, you can create beautiful memories! Picking the right dessert is crucial to the success of the evening. Have you thought about buying bulk jelly belly beans for your next event? If you want to serve the best candy to all of your guests without having to worry about missing any, this is a great solution.  
How does bulk sizing work? 
You've probably heard the term bulk or in bulk, but do you really know what it means? 
In the case of bulk purchases, your item will come with a certain quantity (10 pounds and 25 pounds) but will be delivered loose in a box.  It allows you to place them later more easily into other containers (bags, bins, bowls). For large families or businesses that resell jelly belly beans candies, bulking is extremely useful.  
For all your bulk purchases, we are the online store solution you need. We offer bulk candy, bulk mixed nuts, and bulk snack mixes. Our goal is to help you find the best quantity of sweet and savory treats available and deliver the freshest products to your door. 
For more than 80 years now, we have been providing you with the finest candies, nuts, and dried fruits. If you're planning a corporate event or a family gathering, you'll always be able to find what you want. All of these bulks can provide you with fiber, proteins and healthy fats.
What are the benefits of buying in bulk? 
Bulk purchases can save you money and time. The more you buy, the greater the savings. With bulk purchases, you get a large box of your item and then you organize it.  
Those with more than one child will appreciate the possibility of sorting the different jelly beans according to their tastes. Personalized bags with favorite candies are available for every kid, and there is enough stock to last several months. 
The bulk options are also a great way for a store to resell. You can control how much you want to pack yourself.  
Is it possible to buy jelly beans in bulk for certain events?  
A wedding reception or office event would be incomplete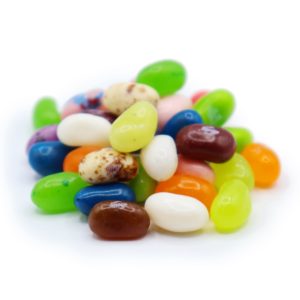 without Jelly Belly 49 flavors. Because it contains a variety of flavors such as strawberry cheesecake, buttered popcorn, French vanilla, green apple, and bubblegum, it is the best bulk to satisfy everyone. This delicious bulk is also great if you have friends coming over for dinner last minute. 
Grab some A&W Root Beer candies to enjoy while watching a football game with your buddies. They taste great with a cold beer! To accompany a little poker game, you should also serve some Jelly Belly Dr Pepper. With this one, we combined the pearlescent finish of jelly beans with a classic drink. It will definitely wake up your taste buds. 
We have two special products for parents of little boys! You will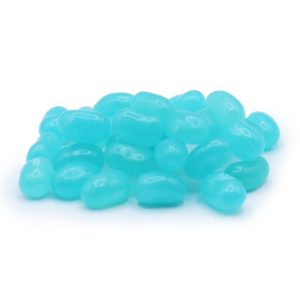 need the Jelly Belly berry blue and the Jelly Belly blueberry on the day of your child's birthday, whether it is a pool party in the garden or a super-hero theme night. They offer a sweet and fresh taste as well as a boost to enjoy your day.  
We do not forget all the little girls who want a princess and pink birthday party. See who can blow the biggest bubble with the Jelly Belly bubble gum. 
If you want to eat chocolate and take selfies at an adult girls' night party, we highly recommend the cotton candy Jelly Belly. You will want to take a picture of them because they are so cute! 
Are you planning a horror Halloween party or Saint Patrick's Day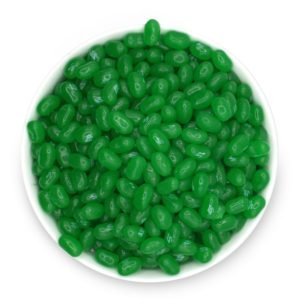 celebration? To match the green decorations, we have Jelly Belly green apples and Jelly Belly juicy pear. Put on your zombie or elf costume and grab your handful. For a Harry Potter movie marathon, mix them with orange jelly belly beans!
If you have a group of friends coming over for a barbecue or board games night, choose our licorice Jelly Belly beans. These will be tasty desserts to share and snack on all day. You should also have them if you're hosting a black and white dinner party!
We would love to see your pictures once you've chosen the best bulk of jelly belly beans for your event! To ensure that everyone